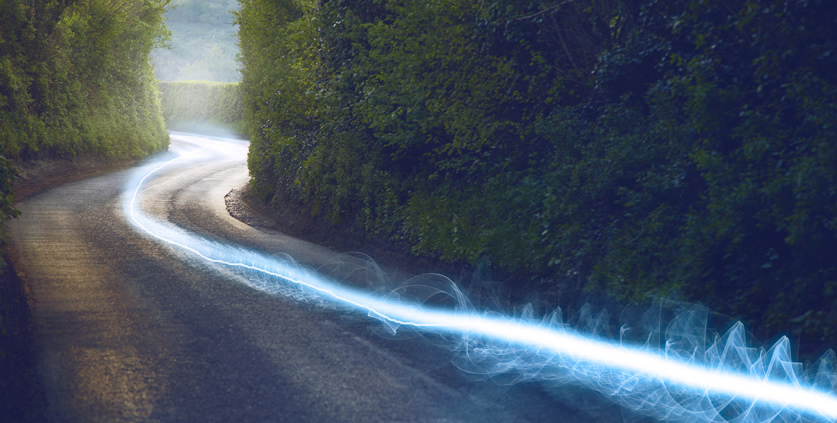 Full Fibre Broadband Rollout Begins
The UK government's £200m Rural Gigabit Connectivity (RGC) programme was officially launched today, ministers have announced.
The government is planning for 10 million premises across the country to have access to a full fibre broadband network, capable of download speeds of up to 1Gbps, by 2022. They also want this number to rise to 15 million by 2025, while they aim to "deliver a nationwide full-fibre to the premises network" by 2033. Currently, 1Gbps broadband speeds are only available to around 7% of UK homes and businesses.
The RGC programme, which will last two years, is focusing on delivering superfast broadband speeds to the more rural and remote areas of the UK that currently have some of the poorest broadband connections in the country. This so-called 'Outside In' approach is to ensure that these areas aren't disadvantaged by falling even further behind.
"We want everyone across the country to have access to fibre broadband connections no matter where they live," said Robert Jenrick, the Exchequer Secretary to the Treasury. "We've set a target of having 15 million premises able to connect to full fibre by 2025 with a nationwide network by 2033 and committed to ensuring the most rural areas aren't left behind. This investment enables communities that have not previously benefited from broadband to leapfrog the most advanced fibre technology – boosting productivity and enhancing quality of life."
The first premises to benefit from the government's RGC programme will be a number of primary schools in rural areas in different parts of the country. Over 30 schools have been chosen to receive a full fibre broadband connection, including twenty in Cornwall, seven in Northumberland, three in Cumbria and one in Pembrokeshire. Other sites in the rest of England and other parts of Wales, Scotland and Northern Ireland will be announced in the next few months. During the course of the programme, full fibre broadband will be extended to other public buildings including hospitals and community centres.
"Our decision to tackle some of the hardest to reach places first is a significant shift in Government policy and will be instrumental in delivering our plans for a nationwide full fibre broadband network by 2033," said Jeremy Wright, Secretary of State for Digital, Culture, Media and Sport. "Our rollout of superfast broadband transformed the UK's digital landscape, and our modern Industrial Strategy is focused on investing in the infrastructure that will make Britain fit for the future."
Damian Hinds, the Education Secretary, said: "In most parts of the country a fast, reliable internet connection is taken for granted – but that is not the case for everyone. This programme will mean that schools in these areas won't be held back from accessing all of the opportunities the internet has to offer. These first 31 schools will see the tangible benefits that fast broadband has to offer, from reducing teacher and staff workload, to improving access to high-quality learning resources."