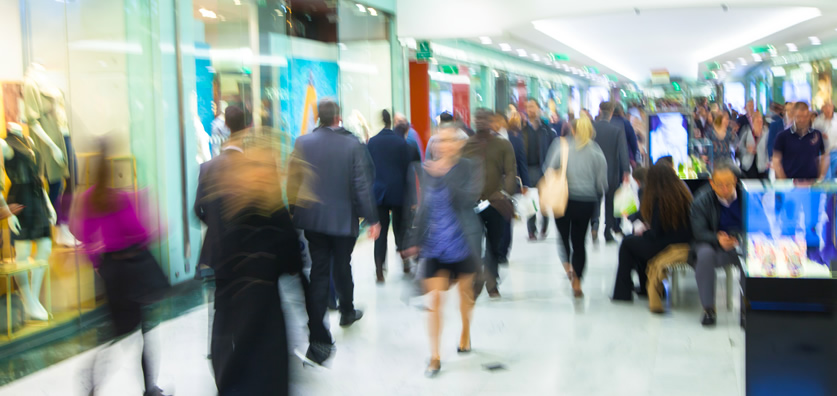 Shoppers Still Spending Ahead of Brexit
Retail sales in the UK continued to grow in February, despite predictions otherwise due to Brexit uncertainty.
According to the latest figures from the Office for National Statistics, February retail sales were up 0.6% compared to January, and 4.1% more was spent than at the same time last year. The quantity of goods bought by UK shoppers also increased by 0.4% month on month, and by 3.8% year on year.
Many economists had predicted a drop in consumer confidence leading to subdued spending in the build up to Brexit, but the latest data reveals that the British public are largely undeterred by the political uncertainty.
Some had even predicted that people would be stockpiling goods ahead of a feared no deal Brexit and the economic consequences that would bring. However, the ONS revealed that sales in food stores had in fact dropped by 1.5% in February, so this prediction seems unfounded too. This fall in food sales was the biggest in the UK since December 2016.
"Retail sales continued to bounce back in the three months to February with strong increases in fuel sales and online shopping," said Rhian Murphy, head of retail sales at the ONS. "Food growth slowed, however, due to a significant fall for supermarkets, specialist food and alcohol stores in February after the sales and promotions seen in January came to an end."
Paul Dales, chief UK economist at Capital Economics, said: "With just eight days to go until Brexit and the uncertainty higher than ever, it is reassuring that in February households increased their spending at a decent state."
The ONS suggested that the unseasonably warm weather experienced at the end of February encouraged the growth in retail sales. Spending at both sport equipment stores and garden centres was up last month.
"February's milder temperatures would have been welcome news to high street retailers with raw memories of last year's Beast from the East," said Ian Geddes, head of retail at Deloitte. "2019 continues to see a combination of strong employment, low interest rates, falling inflation, and rising household incomes. Despite these favourable economic fundamentals, consumer confidence will continue to be influenced by macroeconomic and political uncertainty."
Ian Gilmartin, head of retail and wholesale at Barclays, said: "It's another fairly strong set of numbers from the ONS, with good year-on-year growth across most of the retail industry. That yearly comparison is flattered slightly as the last couple of days in the February 2018 reporting period were hit by the Beast from the East, in contrast to the mild February we've enjoyed this time around, but the underlying story in these figures is positive with retailers somehow finding a way to keep us spending.
"Food softened a bit, but shouldn't cause undue concern for the supermarkets as discounting in January probably skewed spending patterns and food sales are coming off a relatively high base."