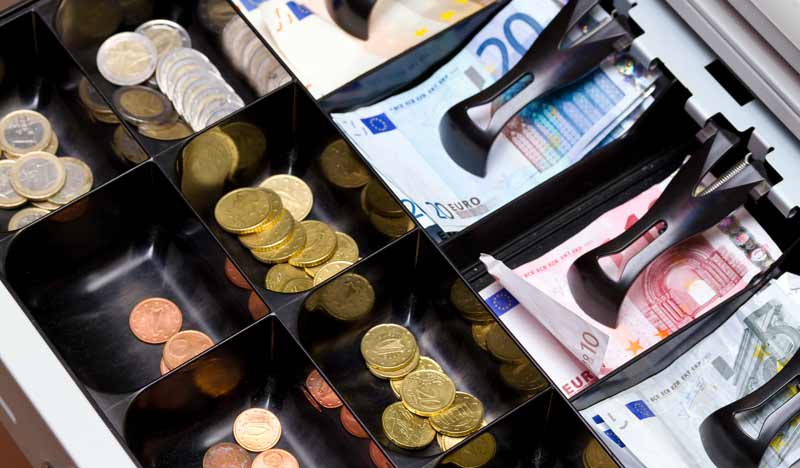 Fears of 'Brexit Effect' See Foreign Exchange Transactions Soar
The number of people in the UK exchanging sterling for foreign currencies in preparation for holidays has soared ahead of the EU referendum.
Fears that the pound will drop in value following a vote to leave have led to huge increases in the number of exchange transactions reported by the Post Office and FairFX.
Several different bodies have warned that sterling will drop against the dollar and the euro if the UK votes to leave the European Union, with some claiming that it could fall by as much as 20%.
At the end of last week the pound experienced its biggest surge against the dollar and euro for 8 years, as polls showed support for remaining edge upwards and the bookies increased their odds for staying.
But statistics show that fears of a sharp drop are taking an effect.
The Post Office reported that currency sales jumped up to a level representing an annual increase of 74% this week. Transaction in store increased by just under 50% while the number of online orders for foreign currencies grew by a massive 381%.
The Post Office conducts around a quarter of all consumer foreign exchange transactions in the country.
FairFX, who specialise in offering prepaid cards with foreign currency, also reported a massive surge in activity. Their figures showed purchases of euros, both in cash and on cards had doubled over the last week, while purchases of dollars quadrupled.
FairFX's chief executive, Ian Strafford-Taylor, said that the flurry of activity was largely borne of uncertainty. The outcome of the referendum is difficult to predict, and while consumers are rushing to exchange currency early, many investors and business are holding back.
However, he said, the activity he is seeing so far points towards positive movement of the pound following a vote to remain.
Strafford-Taylor said: "While it is impossible to predict, the behaviour we've seen with optimistic clients and strong momentum from the remain campaign seems to have clients confident that the pound will see a relief rally following a clear win for remain. Some suggest we could see the pound strengthen as much as 5% following the results from Thursday's referendum."