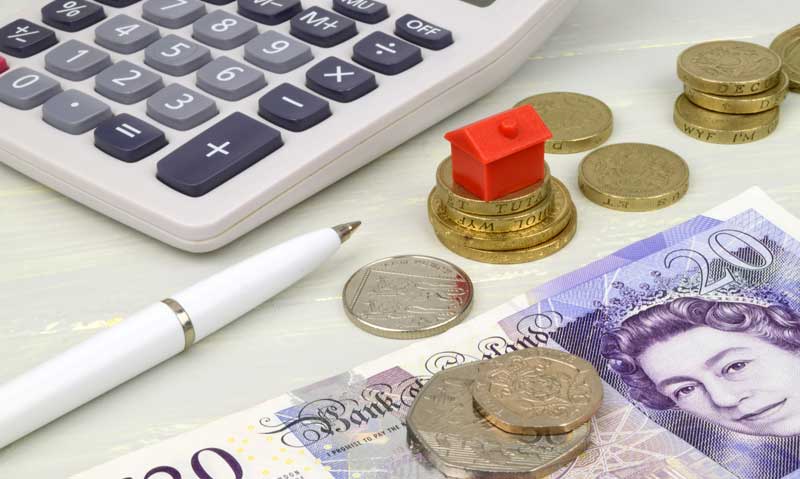 Competition Amongst Lenders Creates 'Ripe Setting for Remortgaging'
The latest research from LMS shows that while total remortgage lending fell from May to June, interest rates are heading downwards while average household income increases.
Increasing competition between lenders has seen mortgage rates plummet lately, with both Halifax and Nationwide dropping rates on their fixed term loans, and HSBC offering the lowest ever rate of 0.99% on a two year fix.
LMS report the average mortgage interest rate to be at 3.27% for May, having fallen from 3.31% in April. This, coupled with steadily increasing household earnings, means that mortgage affordability (measured as average monthly mortgage payment against average monthly earnings) grew to 20.3%. This represents a 1.2% increase on last year's figure for May, but is still a bit of a way off the peak reached in August 2008 of 25.6%.
Although remortgaging figures fell slightly in June, remortgage loans accounted for almost a quarter of all mortgages issued in the month, and gross lending for all products increased.
According to LMS, over half of those who remortgaged in May managed to take advantage of new improved interest rates and almost a third managed to reduce their monthly expenditure by £500, a demonstration of the value to be gained by taking advantage of steadily decreasing mortgage costs.
Further, the LMS report shows, the value of the equity customers were able to release by remortgaging was, for June, the highest it has been since the beginning of 2012.Andy Knee, the chief executive at LMS, said: "Both the value of remortgage lending and the number of remortgagers fell for the first time since the beginning of the year in June. In contrast, gross mortgage lending continued to rise and as a result, remortgaging accounted for under a quarter (23%) of all transactions."
"However, remortgage customers were taking out a record amount of equity – the highest amount since January 2012. A fifth (20%) said they did so to fund home improvements, whilst a further 9% used the additional funds to pay off debts."
"With Mark Carney confirming that interest rates will not be rising for the time being, others who are considering remortgaging would do well to take advantage of the current deals, as there will be an avalanche of remortgage activity once interest rates do eventually increase."
He also commented on the on-going mortgage price wars, and the importance of taking advantage of lenders' competing with one another.
He said: "Increased competition between lenders, record low rates and rising housing equity have come together to provide homeowners with a setting that is ripe for remortgaging.
"It is clear that many savvy borrowers are taking advantage of the current climate and we expect activity to maintain its momentum."
However, while activity is likely to increase in the near term, several customers are reporting that they were seeking to lock in to low rate deals now, fearing that rates could easily go up in the near future.
Knee said: "Homeowners are looking for stability in their monthly costs and are prioritising long-term security over initial savings.
"We're also seeing evidence in the market that many remortgagors are opting for a fixed rate to guarantee a set rate for a set period.
"Locking in is very competitive right now with huge savings to be made in the long-run, even if it means in the short term they pay a little more. With an uncertain economic climate, knowing what your mortgage payment will be for five years is a very seductive offering for many remortgagors."
Compare rates for remortgages to see if you could save some money by switching if your fixed term has ended or is ending soon.