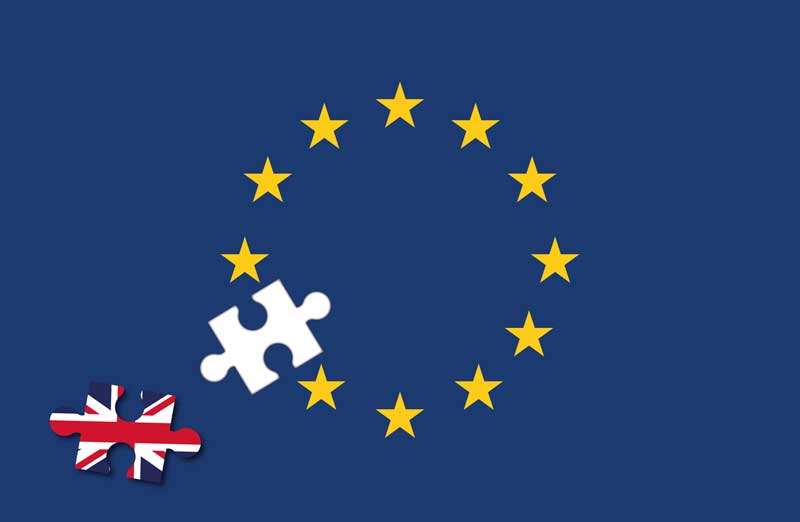 £65 Fee for EU Citizens to Stay After Brexit Scrapped
The proposed fee that EU citizens were going to be required to pay as part of their application to continue living in the UK has been scrapped by Theresa May.
There are currently 3 million EU citizens living in the UK. Those with five continuous years of residency will qualify for the indefinite right to stay, while those with less than five years' residency are eligible to apply for a 'pre-settled' status.
The government backtracked on the fee after facing criticism from MPs and organisations such as 'The 3 Million Group'. EU nationals over 16 would have had to pay the full £65 fee, with younger EU citizens paying £32.50.
The Prime Minister explained the change in a statement to the House of Commons: "I can confirm today that when we roll out the scheme in full on 30th March, the government will waive the application fee so that there is no financial barrier for any EU nationals who wish to stay."
She also added that "anyone who has or will apply during the pilot phase will have their fee reimbursed. More details about how this will work will be made available in due course".
May also said that the UKs "social cohesion'" would be at stake if there was another EU referendum, and that she would not rule out a 'no deal' Brexit.
Another vote will take place on Tuesday for a modified version of May's "plan B" Brexit deal which was voted down by MPs last week.
MPs are currently deliberating over amendments and changes to the Prime Minister's proposal, hoping to come up with a solution that appeases both sides of the Brexit referendum - with Speaker John Bercow to decide which revisions are to be voted on.
Northern Ireland's DUP will be consulted on the Irish backstop proposal, with May promising to "take the conclusions of these discussions back to the EU".
The Irish border backstop within the Brexit deal is believed to be essential to the peace process in Northern Ireland. Both the UK and EU agree that a visible border with border checks between Northern Ireland and the Republic of Ireland is a serious threat to peace.
Jeremy Corbyn said that the Prime Minister seemed "not to have come to terms with the scale of the defeat in this house last week" also going on to say that "the prime minister seems to be going through the motions of accepting that result, but in reality is in deep denial"
The leader of the Labour Party believes that the deal put forward by May was 'undeliverable', and urged her to make clear which of her 'red lines' she would be willing to move on now that the proposal was rejected by 230 votes in the Commons vote.
Yvette Cooper commented "If she's serious, why not give parliament a say before we've finished article 50 negotiations, not after, and why not put to parliament some votes on her red lines, including a customs union? Otherwise how can any of us believe a word she says?"