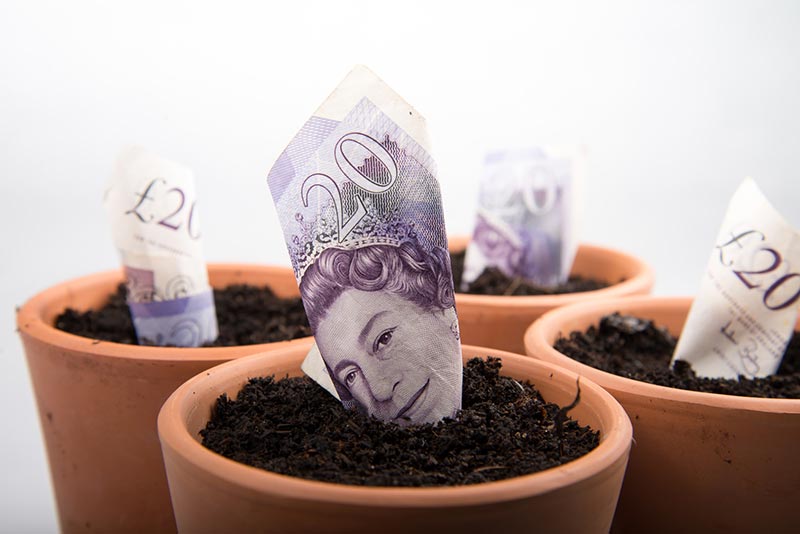 RBS Offers New Best Buy Savings Account
 RBS has just introduced a saving account paying 1.5% interest, following Goldman Sachs's example.
The new savings account announced by RBS is designed to "encourage customers to put money away regularly". With an interest rate of 1.5%, the Savings Builder account offers one of the highest rates presently available in the easy-access savings market.
Alan Hardie, head of products at RBS, has said, "Offering an account which encourages saving but also offers flexibility when people need access to their money, enables our customers to have more control over how they manage their money".
Money held in the account can be accessed by the account holder at any time, which separates this savings accounts from other high interest rate accounts. You must be a current RBS account holder to open a Savings Builder account. However, to receive the 1.5% rate, you must deposit £50 into it per month. The 1.5% will only apply to the first £10,000, at which point a 0.20% interest rate will be applied on any additional savings.  Additionally, joint accounts are also available, giving couples the
"opportunity to earn 1.5% on up to £30,000 of savings".
The unveiling of RBS's new account follows a similar announcement from Goldman Sachs's, who recently introduced their first savings account in the UK. Both RBS and Goldman Sachs will be offering the same interest rate of 1.5%, but Goldman Sachs goes a good deal further in applying it up to balances up to £250,000 compared to RBS's £10,000.
This move from Goldman Sachs signals its determination to enter the retail sector, expanding its reach beyond the investment sector, where it is well known.  Des McDaid, the managing director at Goldman Sachs' new retail bank, Marcus, has spoken on why they are offering such a high interest rate. "We've spoken in-depth to people across the country and there is a real disillusionment about savings—while most UK adults are diligently trying to save every month, some do not even have a savings account, with low interest rates and complexity being put to blame". McDaid explains that a high interest rate is necessary for encouraging and helping members of the public save more money.
While Goldman Sachs is trying to gain new customers for its venture into the retail sector, RBS's new account could be an attempt to rebuild its reputation and trust in its brand after its £45bn bailout in 2008.
RBS' new offering offers a great rate of interest for an easy-access account. In order to get better interest rates, customers will have to lock their money away, forgoing withdrawals and the simple management that RBS' Savings Builder offers.