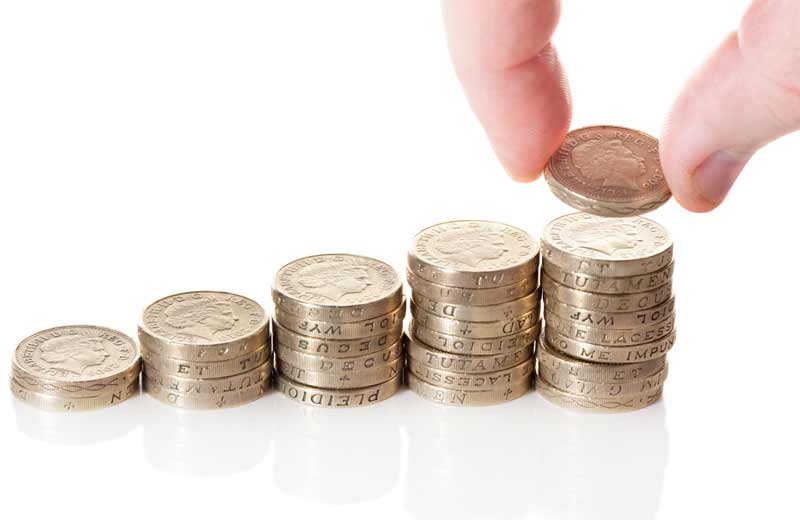 CMA Call for Overdraft Fee Cap
The Competition and Markets Authority has called for banks in the UK to implement a cap on fees charged for unauthorised overdrafts.
The recommendations come following an 18 month investigation into the retail banking sector with a particular focus on improving "competition in personal current accounts (PCAs) and in banking services for small and medium-sized enterprises (SMEs)".
The study found that, due to lack of transparency over fees and charges, and a lack of understanding about the current account switching service: "nearly 60% of personal customers have stayed with the same bank for over 10 years and over 90% of SMEs get their business loans from the bank where they have their current account."
This shows, they argue, that "competitive pressures are weak, so banks do not need to work hard enough on price or quality of service". Their proposed recommendations are all aimed at tackling this.
Overdraft fees were a big part of this.
The CMA's research found that over the course of 2014, banks across the UK made around £1.2 billion from unauthorised overdraft fees. Banks are charging anything from £30 to £100 a month to those who go overdrawn without arranging to do so, and often these charges can come through without prior warning.
Since interest is charged on top of these fees, customers can be left with large amounts of growing debt if they do not act quickly.
Citizens Advice chief executive Gillian Guy, said: "High overdraft charges can quickly push customers into cycles of dangerous debt. We help people with 55,000 overdraft debt problems a year – in some cases consumers are paying more in overdraft charges than they would for a payday loan."
As such, the CMA has recommended that all banks introduce a monthly cap on overdraft fees (some do already but some do not), as well as recommending that all customers be automatically signed up to a text alert system that lets them know when they go overdrawn, giving them an opportunity to take action quickly.
Some of the CMA's other proposals focused on the current account switching service and on ensuring that customers understood more about both the benefits and the actual process of switching. These recommendations include making sure that banks do more to improve transparency over areas where customers could be getting a better deal (if better interest rates are available, for example) and introducing a simple switching app that customers could to use to compare multiple current accounts at once.
While Ms Guy praised the CMA's proposals, there were some who claimed that they did not go far enough, that they merely repeated common sense recommendations, falling short of proposing the kind of substantial changes that should be expected after such a long investigation.
Virgin Money CEO Jayne-Anne Gadhia said: "Forcing banks to cap overdraft penalties is a step in the right direction but there's nothing new in requiring increased transparency or improving switching processes. The status quo remains in favour of the big banks and that's not good for competition, innovation or the customer."
Alex Neill at Which? also criticised the CMA. He said: "After 18 months, this inquiry achieved little more than to propose basic information measures that the big banks should have introduced years ago.
"Steps to stimulate switching are welcome but the chance to deliver better banking for all customers has been missed."
She argued that the Financial Conduct Authority should play more of a role here, that they should "test [the CMA's] proposals to ensure they work for customers."
She went on: "they must also go further than better information to tackle the unfair, punitive charges faced by unauthorised overdraft users" and echoed Ms Guy's statements that many of those who face such charges "are hit with fees far in excess of payday loans".