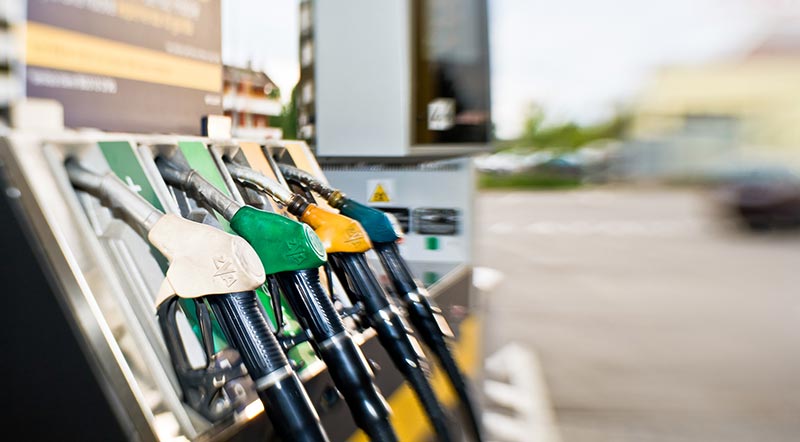 Police Chief: Drivers Should Pay for Fuel in Advance
In a bid to ward off theft, a top police officer has said drivers should pre-pay for fuel at service stations.
Chief Constable Simon Cole, the lead for local policing for the National Police Chief's Council (NPCC) said that 'bilking' – where people drive off without paying – is an easily resolvable issue.
He claimed that fuel retailers "could design out bilking in 30 seconds by making people pay up front, which is what they do in other countries," in an interview with the Telegraph newspaper.
Some forces have reported up to 40% rises in the number of drive-off thefts, which has reached a rate of 25,000 reported incidents per year, according to the Telegraph.
Mr Cole claimed that service stations have compromised the security of the petrol buying process because their businesses rely on enticing motorists into their shops.
Mr Cole's comment came under fire from the commercial manager of the Petrol Retailer's association, who said the situation was "not quite as simple" as the constable suggested.
The chairman for the trade body, Brian Madderson, accused Mr Cole of "victim blaming" and suggested the government grant petrol retailers access to the DVLA's vehicle database, so that offending drivers are taken up in civil courts.
Gordon Balmer said that retrofitting petrol pumps to take card payments would cost an average filling station at least £20,000.
People living in rural areas that no longer have many post offices and banks now rely on petrol stations for basic amenities, and Mr Balmer noted that half of the average station's profits come from non-fuel sales in these areas.
He added that 70% of the UK's service stations are in fact owned independently, despite the assumption that they are run and owned by large oil companies.
Whilst in America, customers are almost entirely required to pay for fuel at the pump by debit or credit card, in the UK the Petrol Retailers' Association called the card payment upgrades "prohibitively expensive".
However, given that some police forces have come to the conclusion that it is impractical to investigate thefts worth less than £50, focus has shifted onto the ability to enforce preventative measures. "The challenge is what efficiencies can we identify, what processes can we make leaner, what processes can we stop doing that enable you to deliver with one million fewer operational hours," Mr Cole added.
He noted that 12% of crimes faced by his force were retail-related.
Heads of police forces nationwide have pointed to a 19% real-terms decrease in funding and a loss of more than 20,000 in officer numbers in the last eight years.
The head of the NPCC, Sara Thornton, called last week for a "refocus on core policing", especially for cases of violence and burglary , noting that there were "too many desirable and deserving issues" to which officers are too stretched to attend properly.