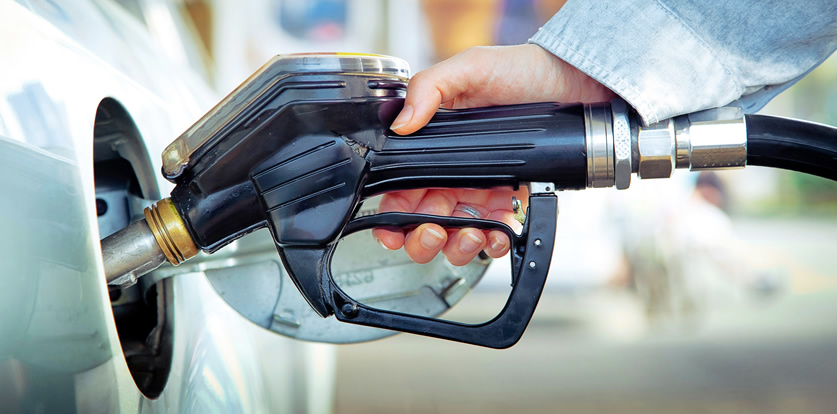 Petrol Prices Rise Again
Petrol prices in the UK rose for the second month in a row in March, according to data from the RAC Fuel Watch.
The price of a litre of unleaded rose by an average of 2p per litre last month, up to 122.58p. This follows on from an earlier rise in February by almost a penny a litre, the first monthly petrol price rise in the UK since October 2018.
Petrol prices in March were more expensive than over the same period in the last 2 years, with the average price of a litre around 120p in 2017 and 2018. It now costs motorists £67.22 on average to fill up a 55-litre tank, compared to £66.31 a month ago, and over a pound more expensive than a year ago.
Diesel prices also rose last month, by an average of 0.7p per litre. The price of a litre of diesel now costs on average 130.67p, costing a driver £71.87 to fill up a typical tank. Drivers of diesel cars have been particularly hit in recent months by price rises. The price of a litre of diesel has been as high as 10p more than a litre of petrol recently, and it costs £4.30 more to fill up a tank now than it did in March 2018.
The price rises have been blamed on a 4% increase in the wholesale cost of oil, driven by reduced supply, coupled with the 2% fall in the value of the pound against the dollar. The RAC said this is "the worst possible combination" for drivers. However, the car insurance provider said it expects petrol and diesel prices to drop in the near future, due to the return of the supermarket price war.
"Throughout March the wholesale price of diesel was on average 6p a litre more than petrol," said Simon Williams, a spokesman for RAC. "This gap has now closed which should hopefully bring some relief to drivers of diesel vehicles. If retailers play fair with motorists the price of the fuel should fall by around 3p a litre in the next fortnight whereas petrol looks like it's set to rise further with at least a penny or two likely to go on in the coming weeks.
"Fortunately, normal competition between supermarket fuel retailers over the price of petrol has resumed after four months of Asda being considerably cheaper than its competitors. Whether this is as a result of keener pricing from the others or from Asda moving its unleaded price closer to its competitors is hard to know.
"Supermarkets play a vital role in the UK fuel retailing as despite only having a fifth of forecourt sites they have 45% of the fuel market which means that everyone else selling fuel has little option but to compete with them. And, if there isn't good competition between them it can mean the UK average price of fuel is adversely affected, to the disadvantage of all drivers."