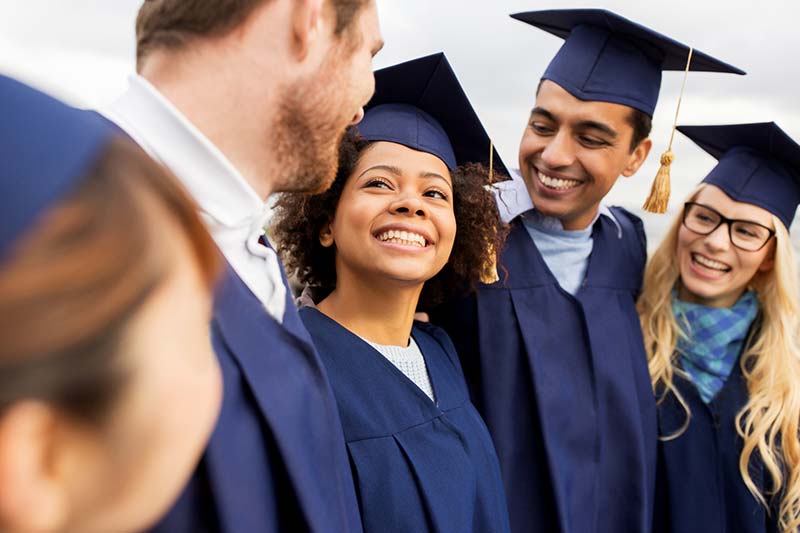 National Student Money Survey Reveals 'True Cost of Getting a Degree'
The results of the 2018 National Student Money Survey have been published, providing an in-depth account of the financial concerns and pressures faced by university students across the country.
The survey of 3167 students reveals that just under half of students, 47%, feel that their degree is good value for money, with the same percentage also expressing confidence in their ability to land a job after graduating.
The survey looks more closely at where students are getting their cash from, what they tend to spend it on, how they feel about student loans, and the effects that their finances have on their wider university experience.
83% of students said that they received a maintenance loan whilst studying, however, 61% of these students said that they felt that the loan was not enough. The survey found that students were spending on average £770 per month, with rent and food being the two largest expenses, coming in at £514 per month altogether. This is compared to the average maintenance loan amount only covering £600 per month, meaning that the majority of students felt they had to find cash from elsewhere.
In order to plug the gap, 76% of students said that they took on part time jobs, while 73% of students said they received money from their parents (on average, £138.50 per month). Paradoxically though, 75% of the students who received money from all three of those sources reported that they were still worried about their finances.
At the other end of the scale, 13% of students reported earning money through less well-regarded means. 5% said that they gambled to earn cash, whilst 3% said they undertook adult work such as escorting. Even more worryingly, 2% of students said that they turned to payday loans with extortionately high interest rates to make ends meet while studying.
Speaking of interest rates, it seems that many students do not fully understand how the student loans system works, with 7 out of 10 students admitting that they do not know that the current interest rate is (dependant on what you earn, but the maximum is currently 6.1%, or the RPI + 3%).
Even more concerning are the general misconceptions surrounding the student loan. Half of students said they were worried about the amount they would have to repay on their student loan, without being aware that any remaining debt is wiped after 30 years. Given that the debt is eventually wiped, students should calculate roughly how much they will end up paying back over the course of 30 years, depending on how much debt they have, and their likely starting salary. Then they can use a calculator to work out whether it is worth trying to pay off the debt sooner or to simply let a large chunk of it be written off.
It is difficult to generalise about this, given that there are so many variables to consider. However, using the average predicted starting salaries of £24,466 and £20,090 for men and women respectively, as examples, men would be more likely to pay less in total by trying to pay off their loan sooner, whereas women would be better off leaving the debt to be written off.
All in all, the survey shows that around half of students feel that university is good value for money, with satisfaction levels increasing slightly upon the year before. University can undoubtedly add tens of thousands to a person's lifetime earnings, without mentioning the value of the experience itself. On the flip side, the increasing reports of mental health problems at university, and some degrees and universities adding less value than others, mean that assessing whether the university experience is good value for money is still a highly subjective and contextual judgement to make.