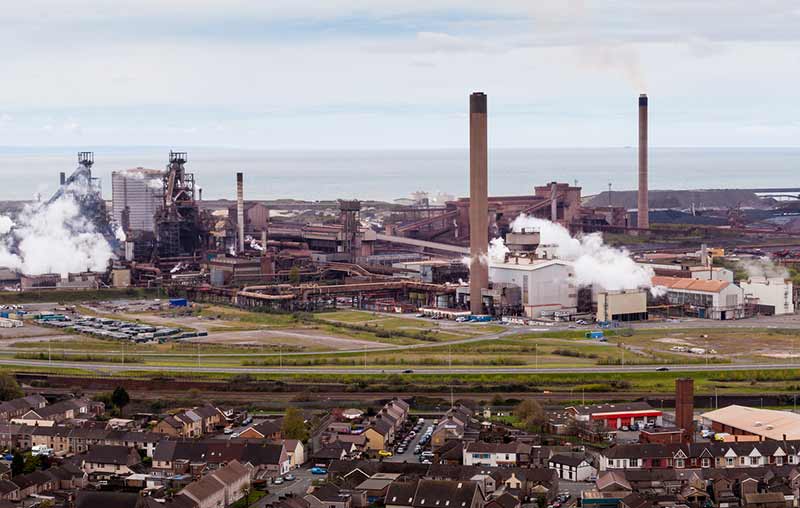 Tata Steel Halts Sale of UK Business
After months of negotiations, Tata Steel has announced that it will no longer be selling off its flagship Port Talbot steelworks, instead entering into talks with a German conglomerate to resume operations as part of a joint venture.
There are still a lot of issues to be ironed out, including the securing of governmental support and deciding the future of the British Steel pension scheme, but as it stands, Tata Steel is to enter into a joint venture with ThyssenKrupp and keep hold of most of its UK business.
Tata Steel first announced its intention to sell of their UK business back in March, as the UK steel industry began to crash. Several potential buyers had been lined up, and one - investment firm Greybull Capital - purchased the company's long products business for a nominal fee of £1. Greybull announced that they would be renaming the business British Steel.
Tata still intends to sell off its speciality steel business and its pipe mills, which collectively employ some 2,000 workers and are based in Yorkshire and Hartlepool respectively, but will, subject to certain requirements, maintain ownership of its main business.
The intention is to combine Tata and ThyssenKrupp's European and UK steel businesses to create a successful joint venture. Tata's European chief executive, Koushik Chatterjee, said that joining up with ThyssenKrupp would lead to "a premium, world-class strip-steel business with the scale and scope of capabilities to compete successfully on the global stage".
However, as Tata executive's have made clear, the deal is far from complete. Chatterjee said: "It is too early to give any assurances about the success of these talks.
"Such success, especially the inclusion of the UK business in the potential joint venture, would depend on several issues, including finding a suitable outcome for the British Steel pension scheme, successful discussions with the UK trade unions and the delivery of policy initiatives and other support from the governments of the UK and Wales."
The outcome of the EU referendum and subsequent upset to the UK's political stability briefly threw the future of the deal up in the air, particularly with regard to government financial aid that had been offered to any buyer of Tata's business.
However, business secretary Sajid Javid assure that the offer for government support remains, despite the fact that the business and the Port Talbot site will not be sold to an independent buyer.
In a statement issued after he met with Tata's chairman, Cyrus Mistry, in Mumbai, Javid said: "The government is committed to working with Tata to achieve that objective [maintaining a sustainable future for the Port Talbot site and Tata's UK business]. We will remain in close contact with Tata during the sale process for the speciality steel and pipes business units, and as they develop their plans for the strip products business.
"The government's offer of support via an equity stake and/or loans on commercial terms to a future owner of the strip products business, which includes the operations at Port Talbot, remains."
One consequence of the referendum result hat has benefitted Tata has been the drop in the value of the pound. With sterling down, it has become both more expensive for Chinese steel to be exported to Britain (something that was blamed for the crash in the British Steel market to begin with), and it has become cheaper for other countries to import steel from Britain.
This enhance profitability, combined with government support, spell good news for the potential deal. All that remains now is the decision regarding the British Steel Pension Scheme and its deficit of around £700 million.