You could be owed
Money for Mis-sold PPI
Complete our 30-second online enquiry form and we'll connect you to friendly advice from a top UK PPI claims expert.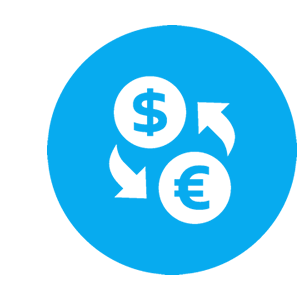 Understanding Payment Protection Insurance
The banks lost in court after years of systemically mis-selling PPI. Now they've paid out over £13 billion with the total PPI claim bill expected to reach up to £45 billion. Payment protection insurance (PPI) is often sold to consumers when they're taking out a credit card, store card, loan or mortgage. The insurance - sometimes referred to as loan protection insurance too - is designed to pay your debts if you're unable to work due to illness or injury, or if you've been made redundant. According to research by the Financial Conduct Authority and the Office of Fair Trading, tens of thousands of PPI policies have been mis-sold in the UK, leading to consumers spending money on insurance they either didn't need or could never claim on. Now the compensation average is £2,750*.
How you can claim back your PPI?
So how do you go about making a PPI claim? You can write a letter of complaint to the lender or finance provider who mis-sold you the PPI. Alternatively, you can use our quick 30-second enquiry form to be directed to PPI claim experts you specialise in financial claim management from a range of different providers. We can introduce you to an expert advisor who can help you find out if you can claim back PPI and also help you make a claim.
Useful information about getting a quote.
Just fill out our quick PPI claim form and we'll introduce you to the right claim management expert - ensuring a proper assessment of your requirements. We work with a claims expert group who provide a free, independent service that hand-picks claims management firms and only work with leading UK-based experts in PPI claims management who can truly advise and assist you in recovering PPI refunds.
*sourced from www.choose.net/money/guide/features/ppi-payment-protection-insurance.html
All firms we introduce you to must provide you with a "No Win No Fee" service and must be regulated by the Claims Management Regulator in respect of regulated claims management activities. While these firms can provide you with their expert service on a "No Win No Fee" basis, a Fee may be payable if you decide to cancel a contract with them after the 14 day cooling off period.
A confidential list of providers is available in certain circumstances
MoneyExpert In Partnership With

Why Choose Consumer Refund?
Our service is totally FREE

Our service is independent

No Win, No Fee

Get advice from a top UK PPI claims expert