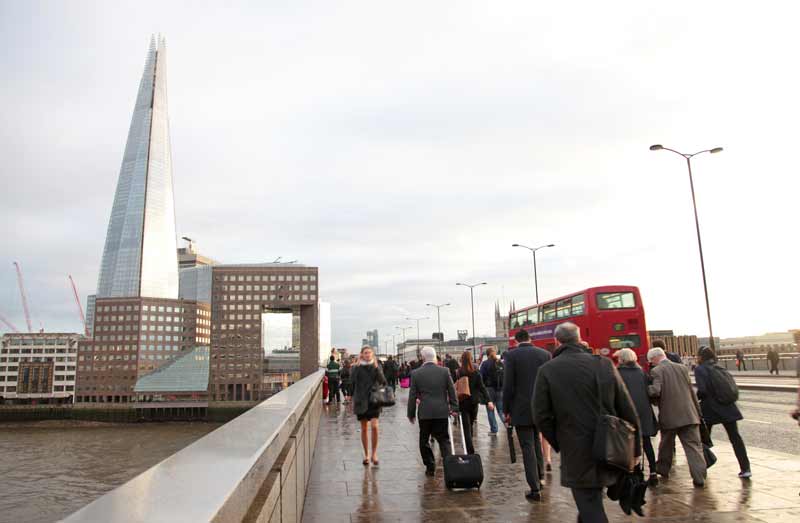 Unemployment Rate Continues to Fall as Wages Creep Upwards
The latest figures from the ONS show that the UK labour market remained resilient as last year drew to a close, with positive figures being recorded more or less across the board in November.
Most of the headline figures changed little between June to August and September to November last year, but the change that was seen went largely in the right direction, and reflected positive movement on an annual basis.
There were a total of 31.8 million people in active employment in the given period - not much more than in June to August, but almost 300,000 more than during the same period in 2015. This meant the employment rate was at 74.5%, up from 74.0% a year ago.
Correspondingly, the number of unemployed people also fell between June to August and September to November, with a total of 23.25 million unemployed representing a drop of 52,000 people. There were 81,000 fewer people unemployed in September to November 2016 than during the same period in 2015. This pushed the unemployment rate (the portion of 16-24 year olds not in work but seeking or available to work) down from 5.1% to 4.8% - the lowest it's been since the third quarter of 2005.
Wages also continued to head upwards, slowly but surely, with average weekly earnings, not including bonuses, increasing by 2.7% over the year to November, and earnings including bonuses having gone up by 2.8%.
Overall, these data have been taken as a sign of resilience in the UK labour market, and a sign that it has, at least up until the close of last year, resisted much of the predicted turmoil following the Brexit vote.
ONS statistician David Freeman said: "While employment is little changed on the quarter, the rate remains at an historical high. The rate at which pay is increasing continues to pick up in cash terms, though it remains moderate."
Hargreaves Lansdowne economist Ben Brettell also spoke of the underlying strength of the jobs market, and of how the Brexit effect has not been as sharp as was initially thought - although now exit terms are becoming more crystallised the true effects of Brexit proper (rather than the thought of it) will come to be known, whatever they may be.
Brettell said: "The UK labour market continues to surprise with its resilience to the Brexit shock. This is yet more evidence that the labour market and the wider economy have fared better than expected since June's referendum – something which is now being recognised by Mark Carney and his Bank of England colleagues."