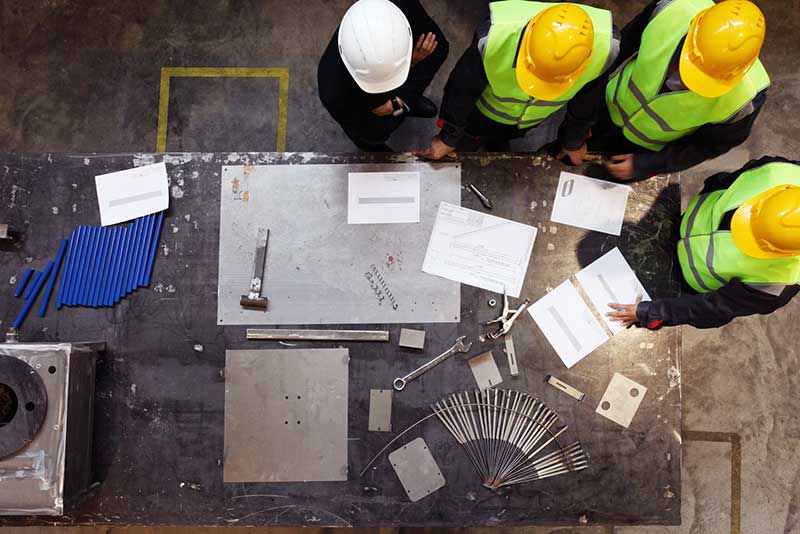 UK Manufacturing Sees 'Solid Rebound' in August
Following a series of negative releases, the latest Markit/CIPS PMI report shows the UK manufacturing sector to be recovering strongly in August.
In July, the manufacturing Purchasing Managers' Index, which tracks activity in the the UK manufacturing industry, was at 48.3, indicating overall contraction and the worst performance in nearly three and half years. The lion's share of the blame was placed squarely on the shoulders of the Brexit vote, as uncertainty and reduced confidence, combined with general economic and political upset, affected performance in various ways.
However, the latest reading for August shows the industry bouncing back with remarkable zeal; the headline PMI is at 53.3 for August, not only indicating a return to expansion rather than contraction, but also figuring as the joint greatest month by month increase (of 5.0 points) in the entire 25 year history of the Markit/CIPS PMI reports.
IHS Markit senior economist, Rob Dobson, explained: "The August PMI data indicate a solid rebound in the performance of the UK manufacturing sector from the steep downturn that followed the EU referendum. Companies reported that work that had been postponed during July had now been restarted, as manufacturers and their clients started to regain a sense of returning to business as usual. The domestic market showed a marked recovery, especially for consumer products, while the recent depreciation of sterling drove higher inflows of new business from the USA, Europe, Scandinavia, Middle East and Asia."
Generally speaking, confidence in business in Britain has seen something of a boost since the Bank of England announced their stimulus package earlier in August, which included a cut to the base rate and more quantitative easing.
Inflation has also gone up though, as the value of the pound has fallen since the referendum, and this has increased the cost of importing goods - costs which have been passed on to customers.
Dobson said: "Inflation is raising its ugly head, however. Rates of increase in input prices and output charges both hit five-year highs, which manufacturers placed squarely at the door of the cost impact of sterling on import prices. It is too early to say whether the rebounds in growth and inflation will be sustained, but the upturn in August suggests that the weaker exchange rate and recent policy action have helped to avert a downturn."
All in all, as CIPS group CEO David Noble said, "the Brexit breaks are off". However, what is not yet clear, but will become so in coming months, is whether or not this boost in August is representative just of recovered losses or of a strengthened position more generally.
"It remains to be seen," Noble said, "whether this expansion of activity is merely filling the post-Brexit void or whether this strong performance will continue".