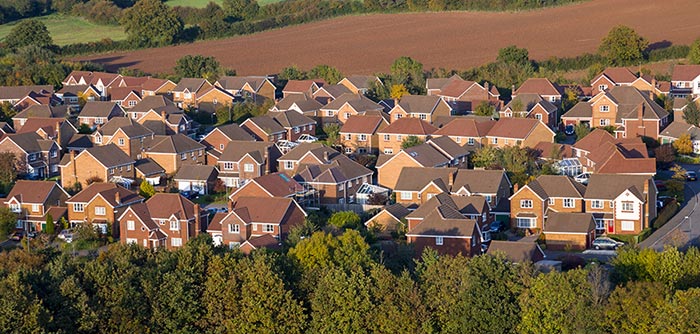 UK Drops 10 Places in Europe's Buy-To-Let League Table
International payments company WorldFirst has drawn up a league table showing that Buy-To-Let (BTL) yields in the UK have plummeted down into the bottom five for Europe.
WorldFirst conducted research in 29 European countries and ranked each based on the average yields on buy-to-let investments, which is the rent as a percentage of property values. They showed that Britain had fallen from 15th place in 2016 to 25th in 2017.
Mark Harris, of mortgage broker SPF Private Clients, cited a combination of factors for the fall in UK BTL yields over the last 12 months from 4.91% to 4%. He said: "Buy-to-let has certainly become more challenging in the UK with changes to mortgage interest tax relief, higher stamp duty for landlords and tighter mortgage criteria." The fall in the value of the Pound as a result of the Brexit Referendum in the UK has also affected BTL yields relative to our continental counterparts.
In the past 18 months, British landlords have been hit with a flurry of new taxes, which have cut their rental yields. The three per cent stamp duty surcharge for additional homes and the scrapping of the wear and tear allowance have both contributed to the fall in BTL profitability by 19 per cent over the past year. Mortgage lenders are also cracking down on landlords and they are now demanding more rent to cover buy-to-let mortgage payments, and will be less likely to lend to landlords with four or more properties already from the start of next month.
Research conducted by Nationwide Building Society suggests that 10 percent of landlords can expect to fork out an additional £300 to £500 a year as a result of the recent tax changes to buy-to-let. A similar proportion anticipate losing between £501 and £1,000 a year while 4 per cent expect additional costs of between £1,001 and £2,000, and these have all sliced into BTL yields.
In London and the South East, yields can be under 2 per cent because of the high property prices in the regions. However, in areas further north, research suggests that it's still possible to see yields of up to 8 or 9 per cent, especially on properties with multiple tenancy agreements in place.
Also sitting at the bottom of the table alongside the UK are Sweden, Croatia, France and Austria, all providing returns of less than 4.0 per cent due to high property prices and stagnant rents. Sweden takes last place for the third year running due to its tightly controlled rental market. At the upper end of the table, Ireland, Malta, Portugal, Netherlands and Slovakia emerge as the best European hotspots for landlords, all providing average yields over 6.0 per cent. All five countries have relatively low property prices yet rental averages provide an opportunity to earn a decent income.
Ireland has topped the European table once again, with the country's average rental yield rising to 7.08 per cent from 6.54 per cent in 2016. Following the EU Referendum the falling pound has led to a significant increase in the cost of purchasing an Irish BTL property for a UK investor with a one bedroom apartment in an Irish city costing over £12,000 more than it would have in 2016. WorldFirst says any lucky enough to have purchased a property prior to the recent fall will see returns from rental income increase by up to 8.00 per cent, getting £900 more a year for a one bedroom apartment in an Irish city.