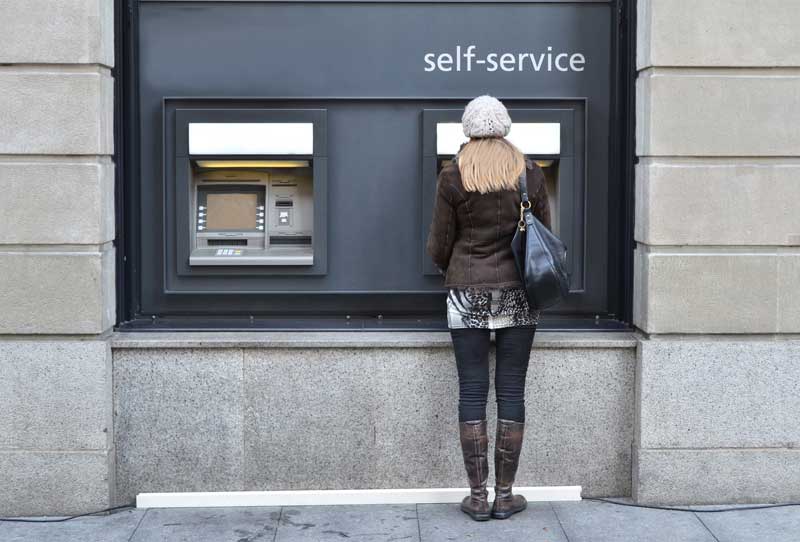 Two Thirds of UK Bank Branches Closed Over the Past 30 Years
Nearly two thirds of bank branches are closed compared with 30 years ago, forcing people to travel further to use in-branch services.
Research from consumer group Which? has shown that there are only 7,586 bank branches open today compared with 20,583 in 1988. For 19% of the UK population this means a 3km journey to the nearest bank branch, and "one in 10 have to travel more than 5km". The problem is exacerbated by the number of cashpoints also decreasing, which was caused by changes to funding to the LINK network.
The most affected by these closures are people living in rural Scotland, which account for "the top 70 communities farthest from a bank". Those in South West and East of England are also "disproportionately affected, based on population numbers".
In recent years, banks have begun a push toward digital banking and closing physical branches has cut their costs. These banks, which include RBS, Barclays, HSBC and Lloyds, have looked to the Post Office to balance the closures.
There are 11,547 Post Office branches, which have collectively greatly helped mitigate the "gap in banking services", but Which? reports that adults remain uninformed that the Post Office is a viable alternative. While the Post Office has helped, there are services they do not offer at the moment. For instance, you cannot open or close accounts, replace debit cards, or transfer money between accounts.
However, for individuals who are aware of the Post Office branches, there are several other reasons they choose not to use the service. 28% are worried that staff there lack expertise in financial services, 42% about lengthy queue waits, 32% are concerned that there is a lack of privacy to discuss financial information, and 59% "simply prefer to deal directly with their bank".
Mike Cherry, the national chairman of the Federation of Small Businesses, said the Post Office needs to be "doing more, to both improve its small business banking offer and make more firms aware of it." This is especially true because small businesses in more rural areas rely on physical bank branches to keep customers who prefer to pay in cash.
Cherry also said: "Bank branch closures damage high street footfall, restrict cash flow in local economies and force business owners to waste time travelling to and from their next nearest branch, which could be miles away.
"Yes, small business owners need to consider alternative ways to bank, but the sheer pace of bank closures is frightening."