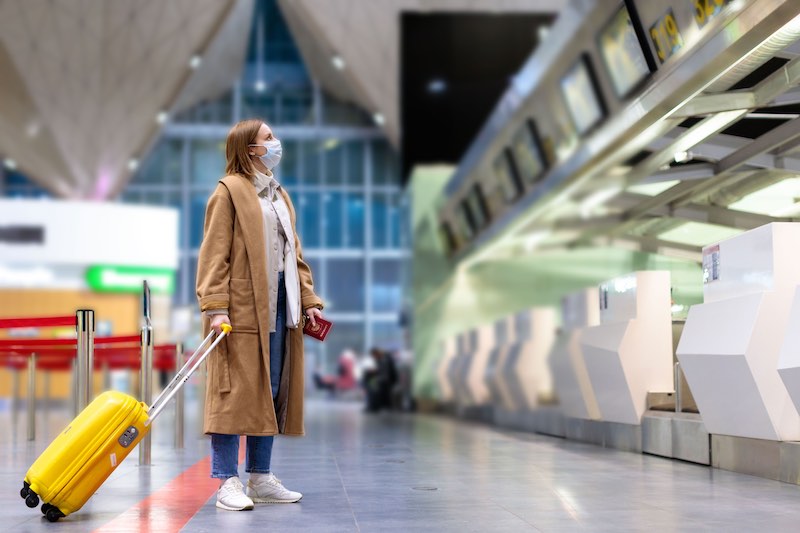 Travel industry holds series of protests against Covid restrictions
A series of protests against the restrictions to combat coronavirus have been held around the country by travel industry employees.
Travel companies and airlines are complaining that the current travel restrictions are negatively impacting the industry.
In response, the government has said it will explore ways in which international travel can be opened up safely.
The travel industry has had to scale back its operations as many popular holiday destinations, such as Italy, Spain, and Greece, are all on the government's amber list.
A day of action has been held by airport staff, pilots, cabin crew, travel agents, and industry heads. Airport staff stood on runways with placards, whilst others stood outside Westminster, Stormont, and Holyrood.
They demand that the government give more support to the industry and increase the number of countries on the green list. Passengers do not have to quarantine when arriving back from a green-list country.
ABTA chief executive, Mark Tanzer, said: "The industry is going to need support to get through these critical months, particularly the summer season which is where most of the cash would normally come in.
"So extending the furlough arrangements for the travel sector, business rates relief and also looking at a really targeted financial support, a revenue replacement system."
The government said its policy on international travel was focused on "one overwhelming priority - protecting public health".
"We keep all measures under review and continue to engage with industry and international partners to explore how we can open international travel safely.
"Both tailored and wider economic support is still available to the sector, including the furlough scheme."
Airport bosses are calling for fully vaccinated passengers travelling from amber-list countries to not have to quarantine.
"That would be a major step forward and I think it would create the confidence that people need to go ahead and book travel and travel over the summer," said Tim Hawkins, chief of staff at Manchester Airports Group.
"Other countries are doing that, Germany, France, and at the moment that doesn't apply in the UK but it could and it would open up potential for travel for lots of people over the summer.
"So I think it's really important, but it needs to happen quickly."
The Transport Secretary, Grant Shapps, said: "If you've been double vaccinated then of course we need to look at what the science says... We've said that Monday is the point to review that data, so we are coming up to having a look at it.
"We're looking at it in the next few days and I'll have more to say."