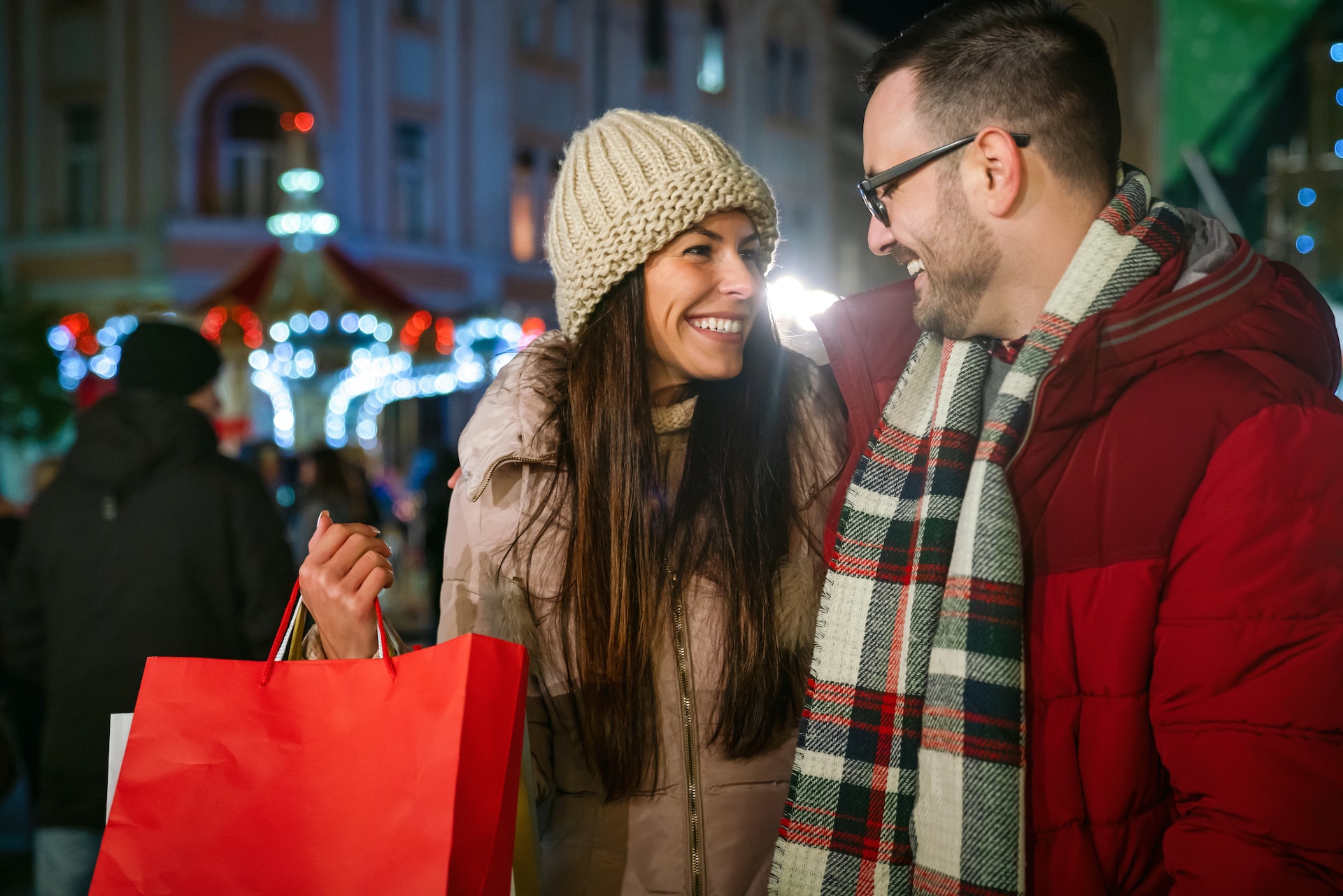 The Cost of Christmas 2023 | Money Expert
For those already struggling due to rising household bills, could the festive season be the time when we see people fall further into financial difficulty as they try to afford the high costs and expenses associated with Christmas?
We commissioned a study to reveal the concerns of UK homeowners as we head into the festive season. We wanted to see how the current cost of living crisis has impacted Christmas spending among consumers as well as what changes, if any, they'll be making this year to afford expenses such as gifts, food, drink and events.
Key findings
100% of those surveyed either will be cutting back spending this year or are considering cutting back

In previous years, 28% of respondents admitted to spending between £101 to £300 on Christmas gifts, while this year 43% admit they will spend £100 or less

In previous years, 49% of respondents admitted to spending between £101 to £300 on Christmas food and drink

59% admit they'll spend most of their Christmas budget on gifts this year, despite this 60% of respondents will be cutting back on the amount they spend on gifts

36% feel pressured into providing a lavish Christmas for their loved ones

27% admit rising energy bills are the main reason for cutting spending this Christmas

20% feel guilty about cutting back on spending this year

40% will cut back on takeaways and eating out to afford Christmas 2023
Cost-cutting Brits
We wanted to see whether the cost of living crisis will have an impact on household spending in the run up to Christmas 2023. We also wanted to compare this with spending over previous years to see how much respondents are considering cutting back.
Overwhelmingly, over half (52%) said they will definitely be cutting back on their Christmas spending, while 42% said they're considering cutting back..
Are people cutting back on spending over the festive season?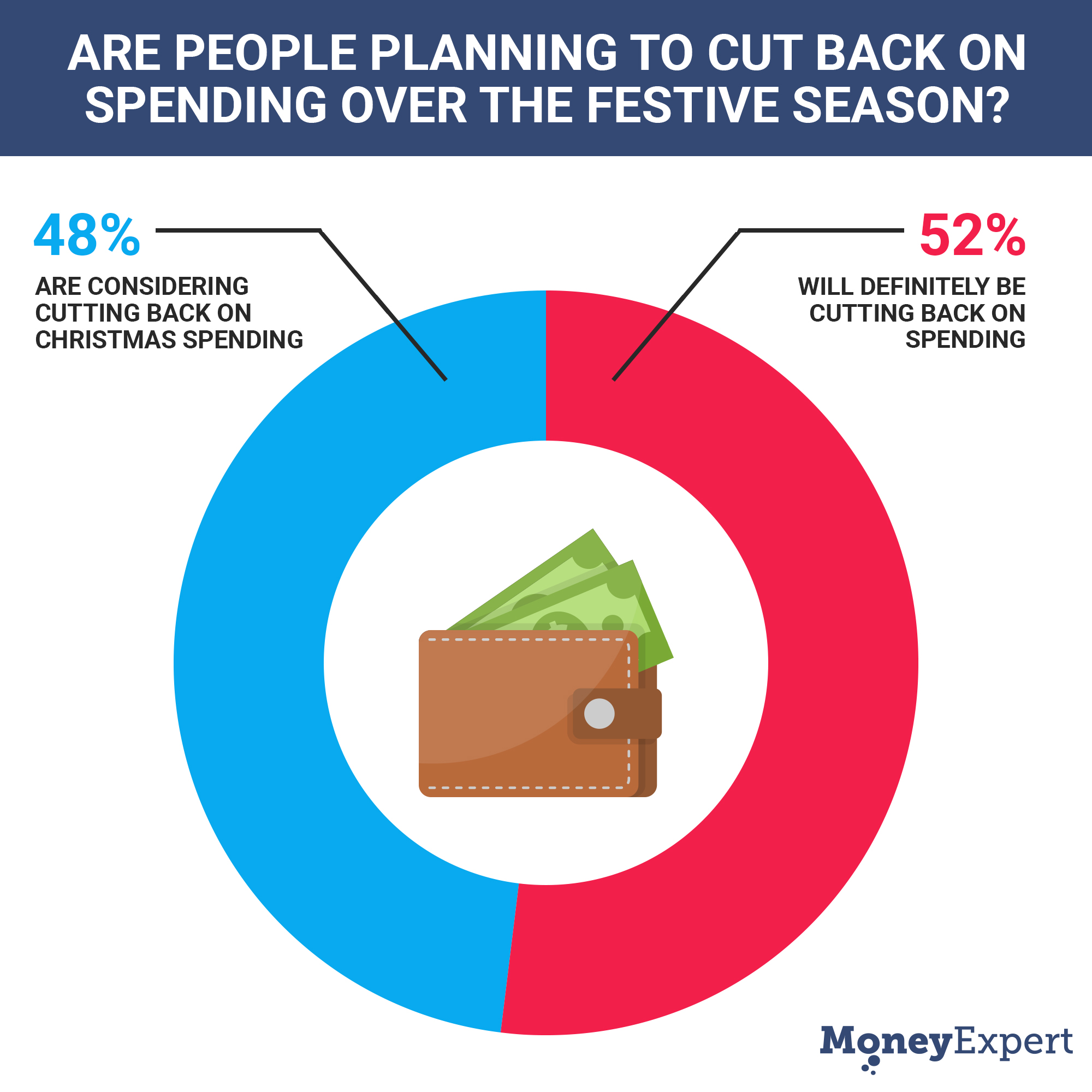 When it comes to Christmas gifts - 67% of those surveyed said that this is what they have spent the most money on in previous years. This year, nearly two-thirds (59%) will still spend the most money on gifts but they will be cutting back how much they spend.
Interestingly, the survey revealed that in previous years nearly one third (28%) admitted to spending between £101 and £300 on Christmas gifts. Yet this year 43% said they'll cut spending on gifts back to £100 or less.
When it comes to food and drink, nearly half (49%) of those surveyed said that they spent between £101 and £300 in previous years.
What are the main concerns for households?
Findings revealed the main concerns for consumers going into the festive season and the reasons behind a reduction in Christmas spending.
Topping the list was rising energy bills for 27% of respondents, while increasing food and drink costs came a close second at 22%. Other concerns included rising mortgage repayments and looking for ways to reduce debt they had already accumulated.
The top five concerns for consumers going into the festive season: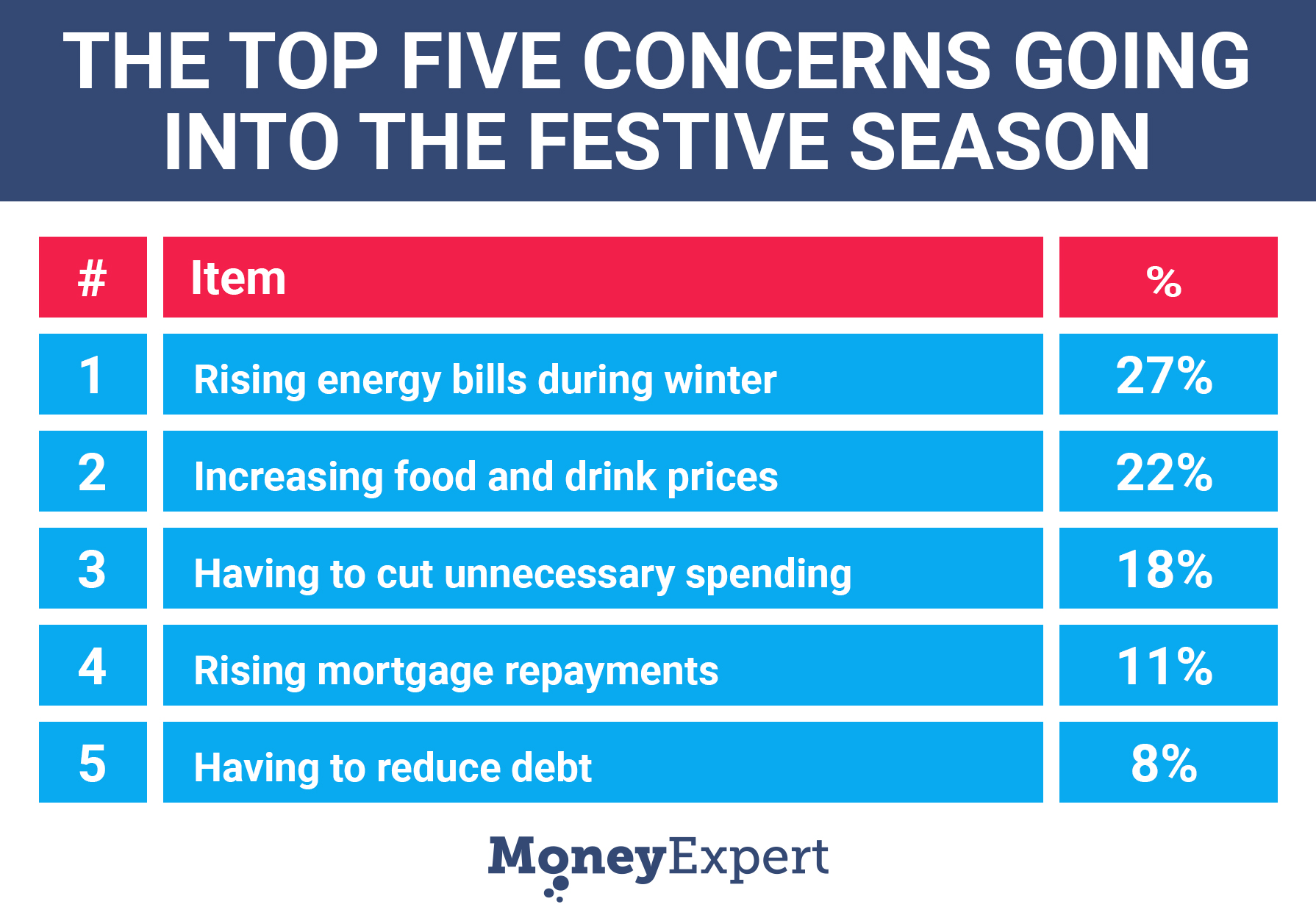 Spending insights
How are people paying for Christmas?
We wanted to find out whether the cost of living crisis had an impact on the methods people are using to pay for Christmas this year compared to previous years.
When asked how people paid for Christmas in previous years, the majority (64%) used cash or their debit card. This year, that trend will likely continue, with 62% saying they will pay for Christmas with cash or debit card. Around 15% suggested that they would also turn to credit cards to pay for their Christmas expenses in 2023, too.
Worryingly, the survey revealed a 4% increase in consumers using buy now, pay later as a way to pay for Christmas this year compared to last year. Last year only 4% of those surveyed used buy now pay later to pay for Christmas, while this year this has increased to 8%. This is no surprise given the current cost of living crisis, alongside higher interest rates and mortgage and rent repayments, is impacting household disposable income, meaning Brits will look for alternative ways to pay for expenses over Christmas.
Spending cutbacks
With rising costs coming at families from all angles, we wanted to know if they would make any changes to their spending to be able to afford Christmas 2023. We also wanted to know if there was anything else they'd consider doing to save money and make Christmas more affordable.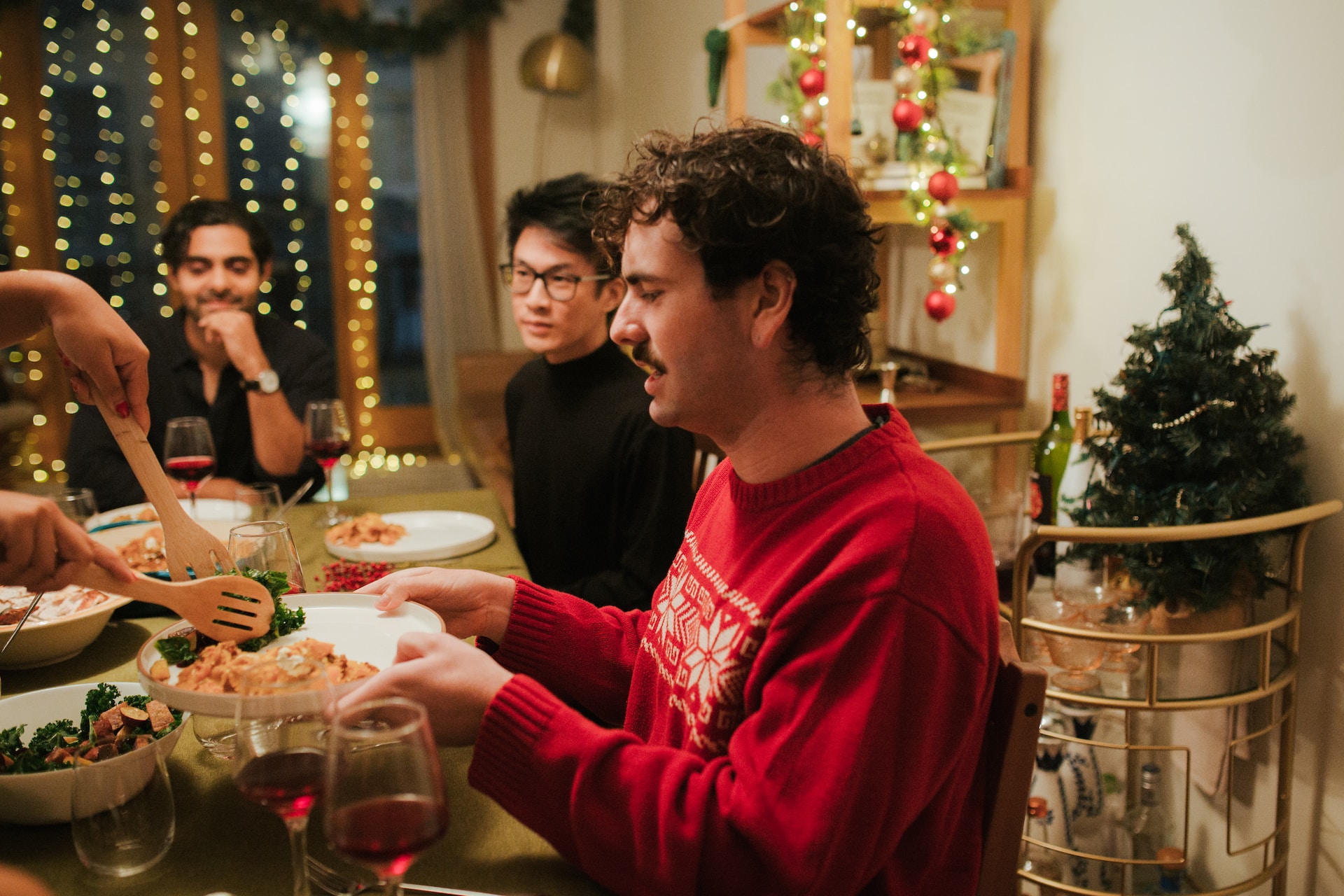 Findings further revealed that families will need to make monthly cutbacks to non-essential spending just to be able to afford the additional spending that comes with the festive season. It highlighted the top five spending cutbacks that they will be making in the run up to Christmas.
Those surveyed were asked what they're most likely to spend less on, and takeaways and visiting restaurants topped the list, with two-fifths (40%) suggesting they would cut back on dining out in order to pay for Christmas.
Other spending cutbacks include travelling and holidays, days out and experiences and essential clothes and footwear. Entertainment subscriptions will also take a cut thanks to rising household costs.
The top five expenses consumers are cutting back on: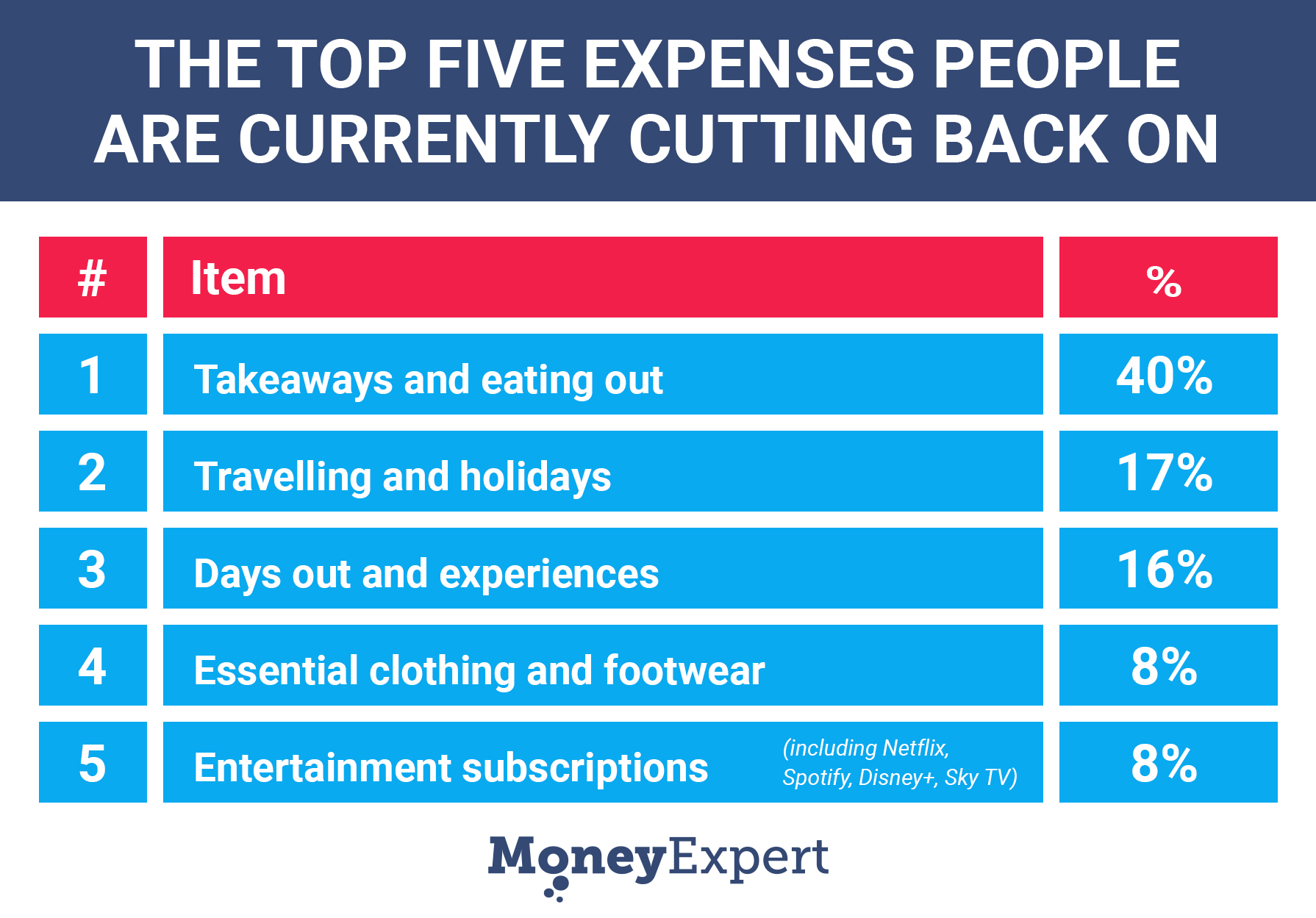 What are the main reasons for overspending over the festive season?
Christmas is generally known as the time for giving but we wanted to find out what the main reasons were behind overspending during the festive season.
Data revealed the pressures that Christmas puts on families over the festive season with over half (56%) revealing that they have overspent at Christmas in previous years and got into debt. One in five (20%) admitted that they found it difficult to repay debt they got into due to overspending at Christmas.
Despite many retailers toning down Christmas ad spending to reflect the current cost of living crisis, one third (32%) of consumers are still tempted by offers from retailers over Christmas. This was the second most common reason for overspending, which is no surprise when retailers continue to showcase their advert campaigns and deals over the festive period.
Other reasons included comparing themselves to other families, taking advantage of 'buy now pay later' to afford things they can't afford outright and feeling pressure to purchase premium brands to impress family and friends.
The top five reasons consumers overspend over Christmas: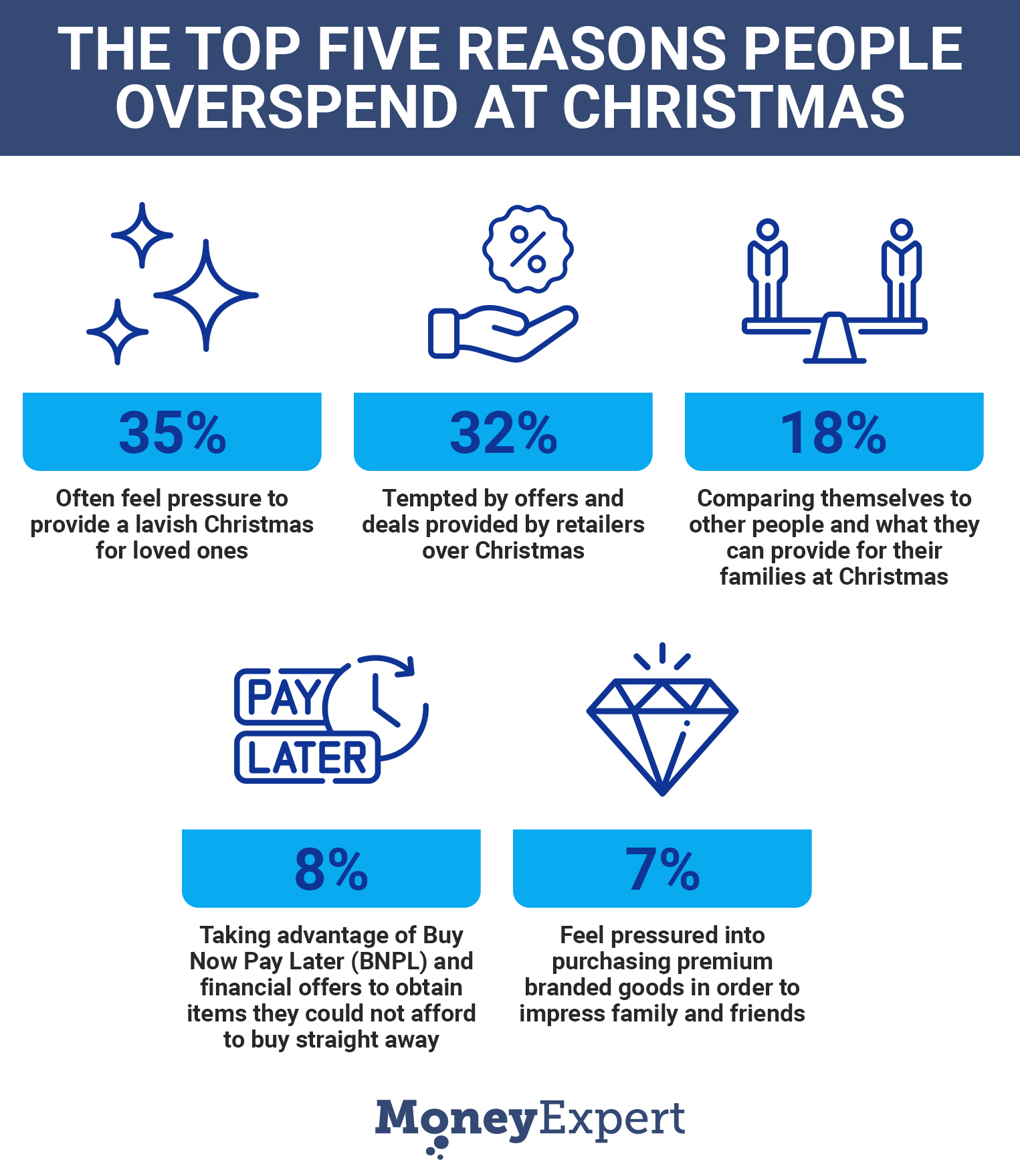 The impact of Christmas and the cost of living crisis on our wellbeing
We also asked whether the thought of Christmas during a cost of living crisis had an impact on consumers' mood, emotions or wellbeing.
One fifth (20%) admitted they feel guilty about having to cut back on spending this Christmas, while 17% worry that it will be a disappointment due to the cost of living crisis.
The thought of having to reduce spending and struggling to afford Christmas makes 16% of respondents feel embarrassed and 12% feel stressed and anxious worrying about when they can afford any Christmas spending this year.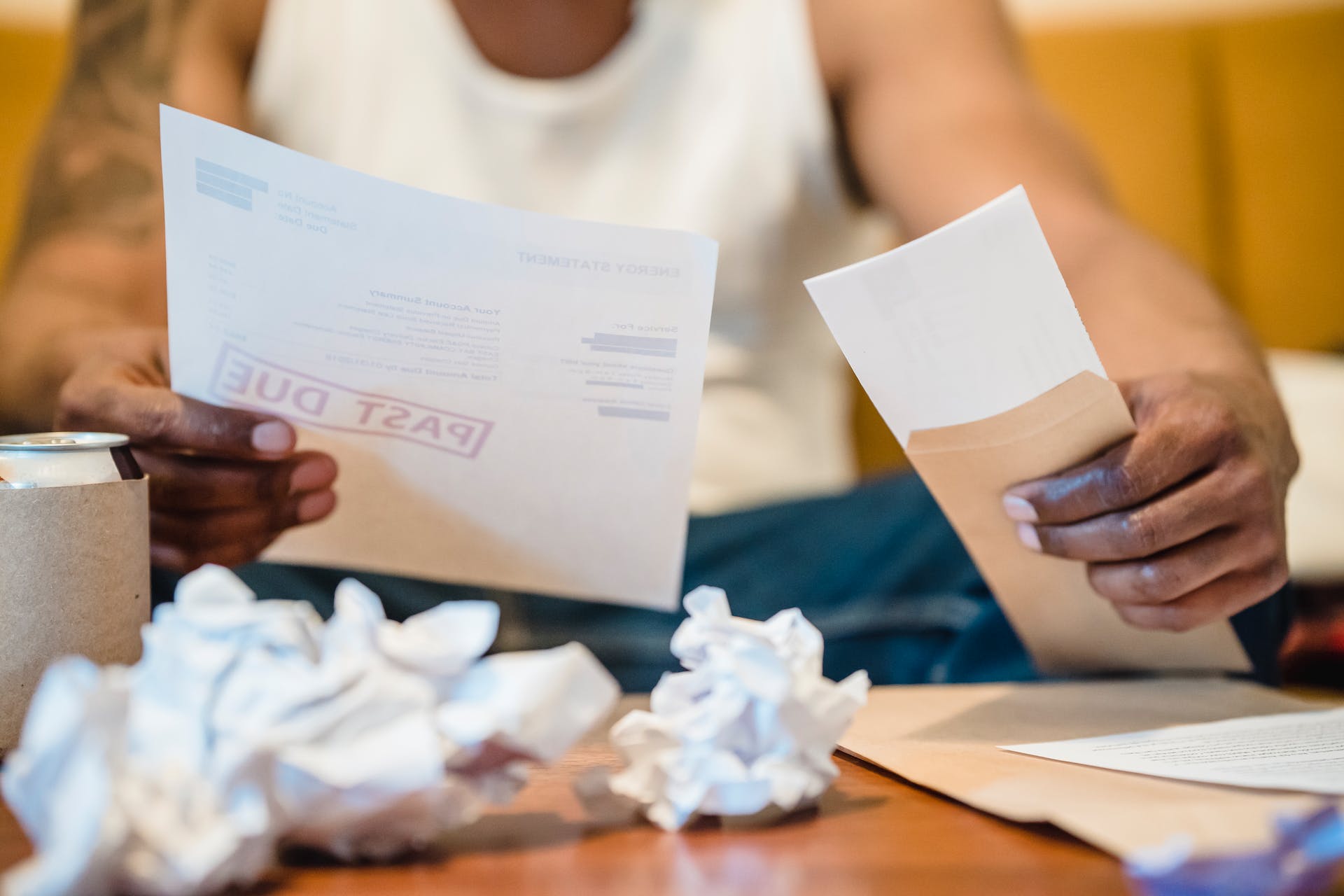 Commenting on the results, Liz Hunter, our Commercial Director said:, "Many families are having a tough time financially, with issues relating to the cost of living alongside rising costs that continue to put a squeeze on household spending so it's no surprise that people are looking to spend less on Christmas this year."
"The festive period attracts high levels of spending with Brits who want to provide the best Christmas experience they can for their family and friends. What we have seen over the last 12 months is a perfect storm of high interest rates, rises in rent and mortgage repayments alongside the ongoing cost of living crisis, that's naturally had an impact on household disposable income."
"The survey outlined that many households will look to cut back on costs for Christmas gifts by at least £100 in 2023, as monthly bills and other expenses continue to impact their finances. This suggests that households are looking to save money where possible, but still want to provide a fantastic Christmas for their loved ones."
"Worryingly it looks like more people will be looking to BNPL schemes to be able to afford things they can't buy outright, and it's a shame that people overspend due to feelings of guilt or shame. We need to change the focus from consumerism around Christmas and put a focus on what's more important and that is spending time with family."
Liz Hunter concludes, "Christmas will always be a more expensive time of the year, whether you're picking up extras in the weekly shop to cover the festive period, travelling to see family and friends or spending a little more on gifts. However, there are a number of ways households can take control of their finances, budgets and spending and still provide the best Christmas experience possible and make things a little easier. From getting creative and hand making gifts and reviewing spending to taking advantage of big discount days and starting the Christmas shopping early."
How to make your money go further during the festive season
Liz Hunter, offers her advice for consumers can do to make their money go further during the festive season:
Avoid overspending with BNPL schemes
Sometimes 'buy now pay later' schemes can be handy for those who want to make large purchases but can't afford it outright, particularly at Christmas time when we may already be struggling to cover essentials.
Can you afford it? - Before you make any purchases, ask yourself whether you can actually afford future repayments. Think ahead and if you can't commit to the payment schedule, it may not be worth purchasing. This will prevent you being caught out if you find that you can't afford the repayment once the deadline date arrives, or you miss other important payments elsewhere as a result of paying off your BNPL payment.
Stay on top of your purchases - It's important to make note of your purchases and track what you're spending using BNPL. Try and stick to one provider if you can, as this will make it much easier to keep tabs on your purchases and payment dates, rather than juggling multiple payments through different apps.
Say yes to payment alerts - Set up payment reminders or notifications to ensure you don't miss any payment deadlines when using a BNPL service. All BNPL providers have notifications that alert you when a payment is due through their apps and you can also set up notifications to come through via email and text. It's worth ensuring these alerts are properly set up so you never miss a payment deadline in the future.
Take advantage of longer payment options - Some providers such as Klarna give customers the option to pay over a number of months, interest free. If you're purchasing an expensive item and splitting the costs over three months will relieve the burden on your monthly outgoings, it's a great option to consider and will prevent any late fees from incurring or debt racking up, as long as you pay the monthly repayments on time.
Shopping advice
With lots of households struggling financially due to the cost of living crisis, here are some ways consumers can make their money go further when purchasing food, drink and gifts over the festive season:
Utilise cashback and loyalty cards - Many supermarkets now have loyalty cards and there are lots of cashback apps and websites enabling you to get actual money back on purchases. Loyalty cards are not just about racking up points and pounds to spend in store, they can also unlock exclusive discounts and other rewards that could save you money on things like purchases and family days out over the Christmas period too. It's worth bearing in mind that these savings could be easily cancelled out if the shop's prices are already quite high. It may be worth signing up to any schemes in the shops you already shop use regularly, as we wouldn't recommend changing any shopping habits just to earn points unless it's going to save you a lot of money.
Shop around - Make sure that you're shopping around when it comes to making purchases in the holiday season. Many retailers promote deals and offers for shoppers but it's worth double checking whether these deals are worthwhile and seeing if you can get what you need elsewhere for less money. For those who are able to shop around and purchase items at different shops, it may be worth using apps or online tools to help find the cheapest items and help cut down on the grocery budget, especially as supermarket prices can vary substantially. Some handy tools include Which?, Latest Deals and Comparasaurus.
Buy in advance - If you want to save money on Christmas presents, you could start buying them in advance. Many retailers will put their prices up shortly before the Christmas season and then bring them down again to make it look like you can make big savings. By buying presents in advance, you can take advantage of savings earlier in the year and it leaves you with more money. This means getting prepared months in advance so it might be worth actually thinking about Christmas from February onwards.
Agree a budget - Before you start your gift buying, you could set a budget with your family and friends or even do a secret santa and set a spend limit. Not only does this help you save money, but it can also help you pick gifts with more thought in mind as you're having to restrict yourself to what you can buy.
Be a savvy shopper - As well as buying in advance, you could also take advantage of days with big discounts to purchase gifts including Black Friday, Cyber Monday, Amazon Prime Deal Days. You could also prepare for the following Christmas by picking out gifts from the Boxing Day and New Year sales.
Second hand or handmade presents - If you prefer to not spend much money at all, you could look at buying second hand or even making your own gifts. This could make your gifts more thoughtful as you've put a lot more time and effort into making the gift rather than just clicking buy online or picking it off a shelf. If you go secondhand, you're also stopping something from going to landfill and helping something get a second life. Think vintage clothes, old toys and games or a refurbished games console or mobile phone. Some refurbished items even look brand new and work as if they have never been used so it's well worth looking into if you want to save some money.
Save in advance
If you find yourself struggling most Christmases and end up leaving yourself short throughout January, it might be worth saving money each month in advance for the following Christmas.
Christmas Savings Club - For those who struggle to save, you could opt into a Christmas Saving Club which is designed to spread the cost of Christmas over 12 months. You get a brochure and then select your package depending on how much you can afford to put away each month. Simply, you put something like £5 or more into the scheme each month and then you get your money back in December. Your money is essentially 'locked in' so you can't access it at all until Christmas time, so there's no need to worry if you're easily tempted. Some will give you the actual money back, while others will give you it in the form of vouchers.
Saving challenge - Instead of paying into a Christmas Savings Club, you could just do it yourself either with a savings account that would earn interest to make your money go further or simply saving it in a tin and then opening it up in December. Some providers will 'top up' purchases to the nearest pound, saving any extra money in a separate pot. This can build up quite nicely throughout the year and may give you a substantial pot to spend over Christmas.
Review your spending – Spending a few hours reviewing your monthly income and outgoings will give you a better idea of what you can afford to save, and where you might be able to cut back and save too.