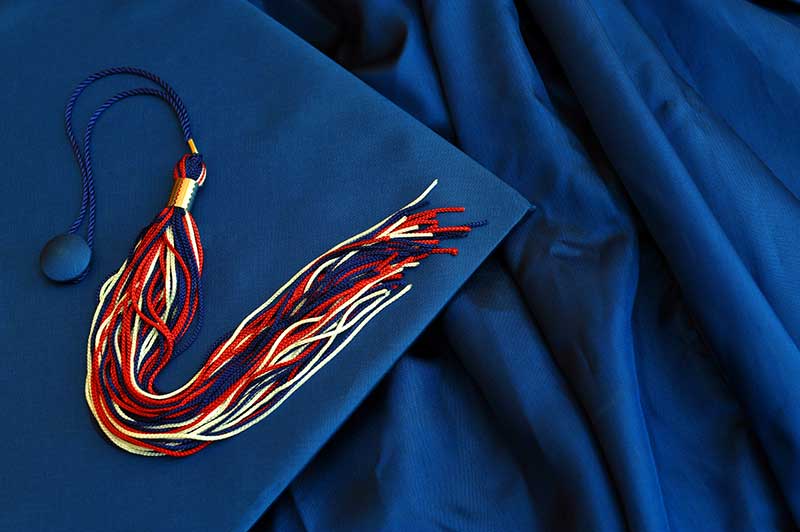 Students to Leave Uni with More Than £50k of Debt
With interest rates set to jump to 6.1% in September this year, the average student will end up leaving university with debt worth £50,800, according to a recent report from the Institute of Fiscal Studies.
Interest on all post-2012 student loans is set each September based on the previous March's RPI (Retail Price Index) inflation rate. Interest varies based on the stage of education the student is at, and also on their post-graduation income. During university, and once the student earns £41,000 a year, it reaches a maximum of RPI +3%. Given last March's RPI of 3.1%, this means that many students will be paying interest of 6.1% on their student loans come September - up from the current maximum of 4.6%. According to the IFS' calculations, this means that the average student will accrue some £5,800 worth of interest alone during their studies.
All of this, combined with increasing maintenance loans, means that the average level of student debt will now grow past £50,000. The IFS reports that students from poorer (bottom 40% in terms of family income) backgrounds, who are more likely to take advantage of the largest loans available set to leave university with an average of £57,000 worth of debt. This is largely down to the 2015 scrapping of maintenance grants. The IFS explains that while the "cash in pockets" for poorer students is not affected by any of these changes, "it is now almost entirely in loans rather than free cash".
The various changes to the student finance system implemented over the past five years (increased tuition fees and interest, scrapping grants) have been "heavily focused on further reducing the cost to central government," explains the IFS' Jack Britton. And to that end, they have been successful.
Since 2011, the "contribution of [higher education] spending to the deficit has declined by £5.7 billion", compounded by the replacement of grants with loans. Equally, the long-run taxpayer contribution has dropped significantly, replaced with increased graduate contribution - although graduate contributions have gone top "by less than the increase in the loans provided".
As a book balancing exercise it's been rather successful, if a little precarious: long-term taxpayer contributions to HE are now so reliant on increased earnings for graduates (the 'graduate premium') that if the latter falls short of expectations by 2%, the former goes up by 50%.
The trade off has been at the expense of the size of student's deb, (and in particular poorer students. The extra cost of the debt (compounded by tuition fees going up to a maximum of £9,250 next academic year) will be felt mainly by higher earners, however. Below median earners will not feel the hit from increased interest rates and costs in terms of actual repayments. Higher earners, though, will pay £40,000 on top of the initial alone value (adjusted for inflation). All in all, it is estimated that around 70% of students will never repay their entire student debt.