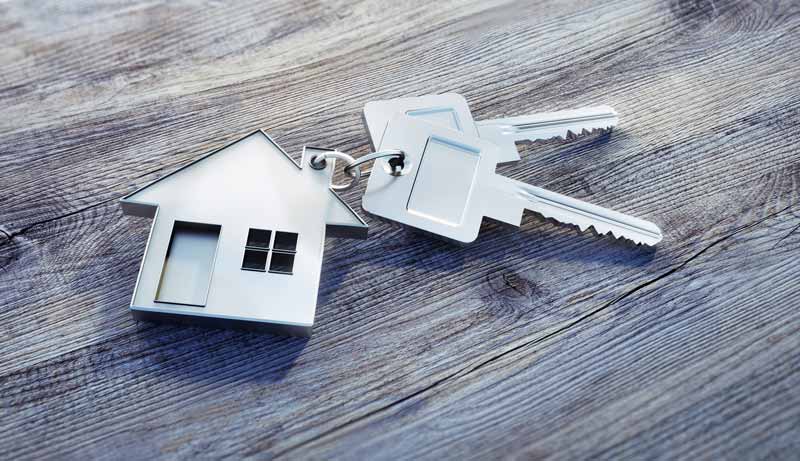 Saving For a Deposit Takes 8 Years, Nationwide Reports
According to new data from the Nationwide the average home buyer now has to save for 8 years to have enough money for a deposit on a house.
Deposits, which are usually around 20% of the value of the property, are now averaging at around £80,000 in London and a quarter of that, at roughly £20,000, outside the Capital.
The main issues faced by first time buyers today are stagnant wage growth and relatively high inflation. The growth of the cost of property has also far exceeded general inflation - the £80,000 needed to secure a deposit on a home in London is £30,000 higher than a decade ago.
Despite this, house price growth has been slowing down, with Nationwide reporting that annual growth in 2017 was 2.6%, which is a 1.9% decrease from the year before. London is also the worst performing region with house prices down 0.5% year-on-year.
Nationwide's chief economist Robert Gardner said: "Annual house price growth ended the year at 2.6%, within the 2-4% range that prevailed throughout 2017. This was in line with our expectations and broadly consistent with the 3- 4% annual rate of increase we expect to prevail over the long term (which is also our estimate for earnings growth in the long run)."
This showed a gradual decrease from the 4-6% rates of growth in housing price noted in 2016. Demand continued to grow into 2017 aided by low mortgage rates and decreasing unemployment figures while restrictions on supply helped prop up house prices. These factors were somewhat counteracted however by a continued squeeze on real wages that somewhat damaged consumer confidence as the year went on.
Financial regulators have told lenders to employ more stringent affordability requirements since the 2008 crash to alleviate financial stress on both borrowers and the system as a whole. This move inadvertently caused noticeable pressure on first-time buyers to squirrel away money than before the crisis. Many younger people have therefore turned to relatives or alternative means in order to stump up the cash.
The founder of Young Money Blog, Iona Bain, warned this could be dangerous for young borrowers:  "The Bank of Mum and Dad, or Granny and Grandad, can come with big legal pitfalls, particularly if you're borrowing money with a partner, while trying to grow your money in more exotic ways through crowdfunding or Bitcoin, for instance, could put your whole deposit at risk," she said.
"The only other alternative is to simply save harder for longer. That means putting all your spare change into a home where you'll have to live for many years to come, since you'll struggle to move up the housing ladder.
"That doesn't sound very attractive if you're not sure about your future and you're trying to keep all your options open."
Dan Wilson Craw of the Generation Rent lobbying group said: "High housing costs are eating into renters' take-home pay which makes saving for a deposit difficult in the country as a whole but near impossible in London and the South East of England.
"Renters deserve a stable home in return for their rent, but private tenancies simply do not offer this."
Looking to the new year the housing market is expected to be heavily affected by various factors relating to the economy at large. Brexit will remain an important aspect but mounting uncertainty will make it hard to gauge exactly what effect it will have. It is expected that growth in the housing market will continue to slow, but only at a modest rate. This is due to a relatively high employment rates as well as low interest rates, the decreased amount of housing developments being undertaken combined with a shortage of properties should continue to help support house prices.