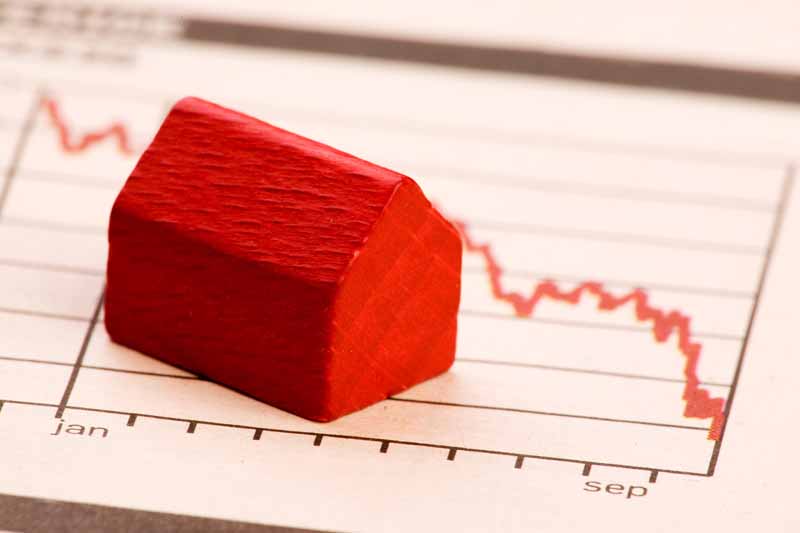 RICS Expect Short Term Drop in House Prices
The Royal Institute of Chartered Surveyors have released their latest Residential Market Survey, showing that a majority of members predict UK house prices to drop for the first time in four years.
The survey shows that confidence in the UK housing market is beginning to falter, with house price inflation already slowing by most metrics.
A large amount of the slowdown in April and May has been put down to a particularly turbulent March with many transactions hurried through in advance of April's stamp duty hike. But underlying pressures on affordability as well as uncertainty about the outcome of the EU referendum are being cited as factors that are likely to continue to exert downward pressure on house price inflation.
These factors combined led 10% more of those surveyed by Rics to expect house prices to drop in the coming months than expect them to rise.
"House prices in central London are already falling according to the survey," Rics report, "with 35% more property professionals reporting that prices had fallen rather than risen over the past month."
Rics chief economist Simon Rubinsohn said, of the prediction that prices will drop for the first time since November 2012: "What we are looking at is a short term drop caused by the uncertainty resulting from the forthcoming EU referendum, coupled by a slow-down following the rush to get into the market ahead of the tax change on the purchase of investment properties."
He said that because the dip is only likely to be temporary (by current estimates): "sadly, for the many young people looking to enter the property market, it is unlikely that we are seeing the emergence of a more affordable market.
"There is not at this point a sense that a fundamental shift is taking place in the market."
Part of the reason that the dip in prices is only likely to be temporary is that, despite downward pressure from things like prices growing faster than wages, the number of new properties coming onto the market continues to be low.
In fact, according to Rics latest survey, 30% more surveyors saw fewer new properties coming on the market than saw more – the biggest disparity since Rics began conducting Residential Market Surveys in their current form.
Demand decreased last month, "and at the fastest pace since 2008", although this drop, which has now happened two months in a row, is likely to be largely down to the large amount of activity in March.
A separate poll of economists conducted by Reuters suggested that over the coming year, house prices are likely to increase by 5%. By 2017, they say, house prices will go up by 4.1% if the UK votes to remain in the UK. However, they expect "growth to slow to 3.8% and then zero if the country leaves."
Rics expect house price inflation over the next half decade to sit at just over 4%, while rent is expected to go up by 4.7% over the same period.