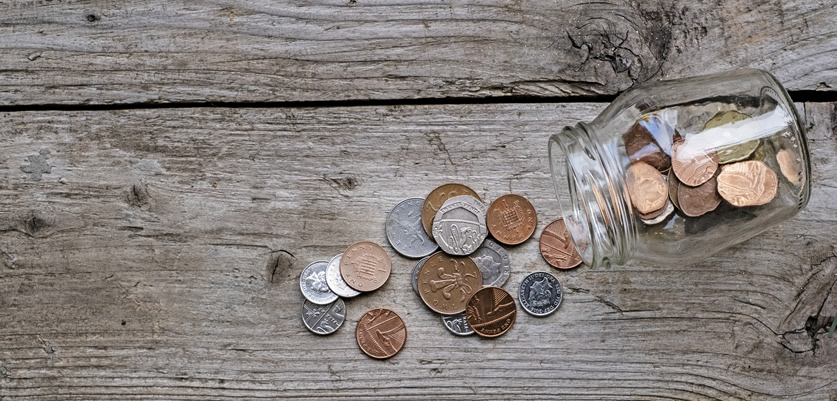 Quarter of Brits' Savings Wouldn't Last a Month
More than one in four people in the UK would spend all of their savings in under a month if they lost their income, according to the Yorkshire Building Society.
According to Money Advice Service, a government-backed website providing financial guidance to the public, people should save at least three months' worth of spending money in case of a financial emergency, for example losing their job.
However, the latest research from Yorkshire Building Society, which conducted a poll of over 2,000 people, revealed that 26% of people's savings would last them less than a month. The figures from the third largest building society in the UK also revealed that around one in ten people have enough savings to last them just a few days, while 15% of respondents said they have no savings whatsoever.
Surprisingly, high earners are struggling almost as much as those on low incomes to save enough cash for emergencies. 43% of people earning over £100,000 a year said they would struggle to cope financially for more than three months if they lost their income, while 48% of people earning under £15,000 a year said the same.
The research also found that many people feel under social pressure to spend money. Just under half (49%) of respondents said they feel that social media pressures them into spending, while 33% said they feel they have to spend money in order to keep up with friends and family. 43% of people said they often make impulse purchases that they regret later on, and 14% said they have spent over £500 in the past year which they now wish they would have saved instead.
"Our research highlights just how fragile many people's finances are," said Mike Regnier, chief executive of Yorkshire Building Society. "While it can be hard for people to put money away, we mustn't overlook the social pressures people come under to spend rather than save."
There are a number of things British people can do to boost their savings. Dr Pete Brooks, head of behavioural finance at Barclays, has offered a number of savings-building tips including having a set target to reach and to tell friends and family about their goal. He also suggests that people should make the most of high-interest savings accounts such as ISAs that they can use to put their money away for a rainy day.