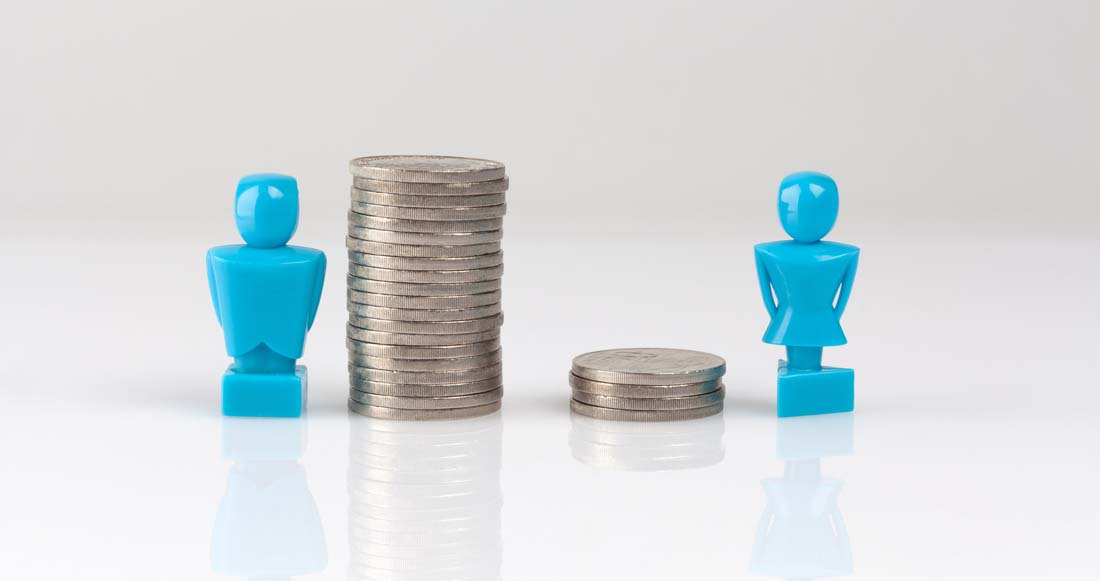 PPI: Pension Inequality Must be Tackled at Root
A study from the Pensions Policy Institute has revealed the extent of inequality between men and women in terms of the size of their retirement income, and argues that inequality must be tackled at the root, rather than with simple policy reform.
According to the study, the average man has pension savings in defined contribution schemes worth £14,500, just under twice the average for women which sits at £7,500.
A similar gap exists in terms of state pensions, where women typically get 25%, or £2,548, less than the average male each year. Women also receive around 13% less than the national average for state pension payments.
The 'Under-Pensioned 2016' report, which was sponsored by the Trade Union Congress (TUC) also showed how pension inequality affects ethnic minorities, the self-employed and those working as carers.
Carers, for example, typically have £5,800 in defined contribution pension schemes, well below the average for men regardless of profession, and almost 45% below the national average.
Carers' state pensions are, on average, a staggering 86.2% below the national average.
The average Indian worker will have less than 50% of the average white worker in terms of defined benefit pension savings (or final salary). White workers typically have £45,500, while Indian workers have an average of £22,100.
Black workers also receive less, on average, getting around 16% less than the national average in terms of state pensions.
According to the report, the reasons for these inequalities include "workplace discrimination, job segregation and the lack of flexible working."
Frances O'Grady, the general secretary of the TUC, said: "Today's report is a sobering reminder of Britain's stark pension divide.
"Everyone should have the chance of a decent retirement income, not just men in full-time employment.
"Women, carers and ethnic minority workers will continue to have a tough time in old age if swift action is not taken.
"We urgently need a debate on how unions, government and employers can work together to build on the success of auto-enrolment.
"And we mustn't shy away from looking at the underlying problems in our labour market that are driving these inequalities in pension saving."
The pensions market is set for a shake up when George Osborne announces his next Budget on March 16th, but exactly what form this shake up will take and how far it will go to addressing the inequalities that this report makes clear remains to be seen.
As it stands, the reforms look likely to help out those in lower income brackets by revising the way in which tax relief is given out, but whether or not there will be changes that affect inequalities of pension savings based on gender or race is uncertain.
Daniel Silcock, head of policy research at the Pension Policy Institute, questioned this, arguing that what was needed was a more drastic change in root causes of inequality rather than simple pension policy revisions, no matter how drastic.
She said: "Though pensions policy has played a role in supporting adequacy, the underlying causes of retirement income disparities cannot be tackled solely through pensions policy.
"They involve labour-market, social and regulatory issues related to inequalities experiences during working-life. Therefore, addressing ongoing differences in private pension income would involve a joint effort from government departments, employers, social services, regulatory bodies and community support groups."