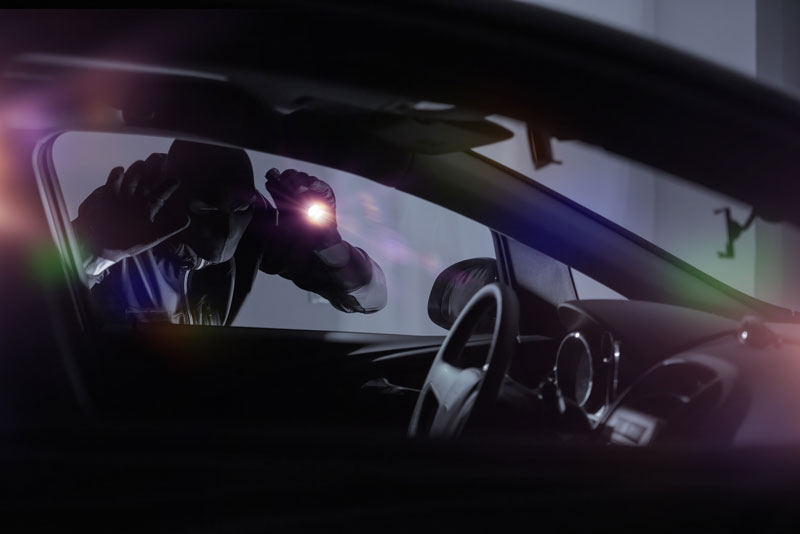 Popular Cars at Risk of Keyless Theft
Research released by consumer group Which? claims that the vast majority of best-selling cars in the UK are all easy targets for theft.
Only 3 out of 237 models tested were deemed not to have any security flaws, with four out of the five most popular models all being at risk.
Despite the claims in the report, the Society of Motor Manufacturers and Traders (SMMT) claim that cars are more secure than ever. Information from the Crime Survey and England and Wales would seem to back this up: vehicle thefts have dropped rapidly since a peak in 1993.
In recent years there have been reports of only 4 incidents of vehicle theft per 1,000 vehicle-owning households, whereas back in 1993 there were 36 per 1,000. However, while thefts are below 1993 levels, they do appear to be on the rise again.
The Which? Report, generated using data supplied by ADAC (a German roadside recovery outfit) blames the recent rise on keyless technology. Their findings showed that only three models of keyless vehicle that were not susceptible to "relay" attacks.
These attacks usually involve a thief and an accomplice using a device to relay a signal from the car key inside a person's home. They can fool the car into thinking the key is much closer to the car than it really is, causing the car to become unlocked and ready to be driven.
The most secure models are all manufactured by Jaguar Land Rover. The most recent Discovery, Range Rover and 2018 Jaguar i-Pace were all insusceptible to relay attacks.
Best-sellers from Ford (the Fiesta and Focus), the Volkswagen Golf and Nissan Qashqai were all found to be easy targets for keyless theft. The only top-seller to be lauded as safe was the Vauxhall Corsa - mainly because it doesn't come with keyless technology.
Which? Magazine's Harry Rose appealed to manufacturers to "up their game". Which? claims that despite keyless technology being a liability for years, manufacturers have done little to protect its vehicles from theft:
"Thieves have been using keyless theft for several years, but manufacturers continue to make new models that can be stolen in this way, meaning there is an ever-larger pool of vehicles for thieves to target".
Last year car safety research company Thatcham announced that they would be classing keyless entry as a vulnerability as part of their New Vehicle Security Assessments for 2019, potentially driving up the car insurance premiums for owners of keyless cars.
Head of the SMMT, Mike Hawes, made a statement trying to put things into perspective, commenting that it was only inevitable that the advances in technology would provide new angles for crooks to engage in theft:
"Criminals will always look for new ways to steal cars; it's an ongoing battle and why manufacturers continue to invest billions in ever more sophisticated security features - ahead of any regulation.
"However, technology can only do so much and we continue to call for action to stop the open sale of equipment with no legal purpose that helps criminals steal cars."