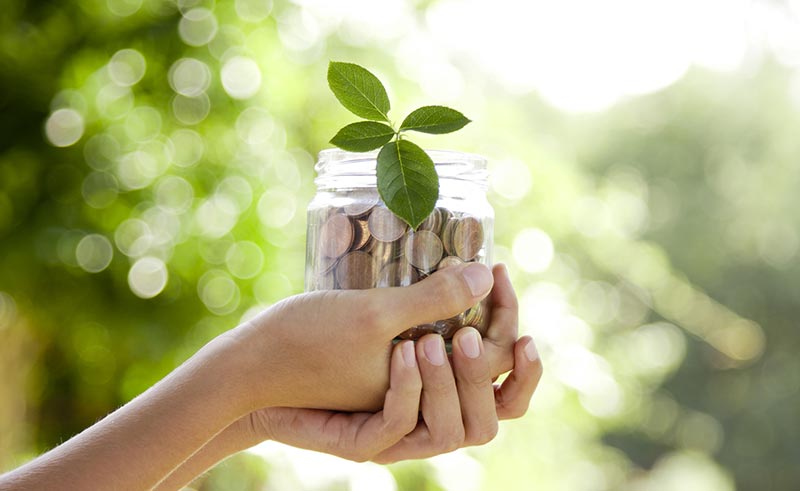 Pensions Auto-Enrolment to Begin at 18
The government has announced plans to reform the automatic enrolment pension scheme by extending the mandatory enrolment to 18-22 year olds by the middle of the next decade.
Currently, the automatic enrolment scheme mandates employers to enrol all of their staff aged over 22 who earn more than £10,000 into a pension. The proposed reforms should affect an additional 900,000 young workers, who are estimated to save an additional £800m between them.
The proposals are slated to cost employers an additional £1.4bn a year, hitting small businesses particularly hard, while the government will lose out on £600m in tax relief a year. "Requiring employers to contribute from the first pound of earnings, will mean that, by 2019, hundreds of thousands of small employers will have to pay up to £180 more per employee each year," said Mike Cherry, national chairman at the Federation of Small Businesses.
The head of pensions strategy at Standard Life, Jamie Jenkins, who is also a member of the group that advises the government on pensions, said that "the measures we are announcing today will ensure that as many people as possible have the opportunity to start to build up pension savings. Since this policy was introduced it has enjoyed huge success and it is right this is extended to include young workers, and those who might not have a standard employment setup."
Over nine million people are enrolled in a pension under the current system. This is in addition to the 10.8 million people in the workforce already contributing to a workplace pension.
However, despite the growth in the numbers of those saving for a pension, the portion of wealth that is being put into these funds is falling. Prior to the introduction of the auto-enrolment scheme, the average contribution made to a pension scheme was 9% of monthly earnings, which has fallen to 4% now.
This has prompted the review by the Department of Work and Pensions, which suggests that 38% of the working age population, approximately 12 million people, are not setting aside enough savings for their retirement.
Iona Bain, founder of the Young Money blog, puts this partly down to the young confronting a "storm of financial pressures" which left them less able to contribute a portion of their monthly savings to pension pots. So whilst increasing numbers of workers aged under 25 are becoming involved in pension schemes, the average contribution made to pensions was falling. Ms. Bain suggested that the added financial pressure of contributing to a pension as someone under 25 could be relieved by providing young workers with the same National Living Wage as it is for those aged over 25.
Speaking to the Andrew Marr show about the proposed changes, Work and Pensions Secretary David Gauke said there had been "greater saving for pensions" since the government began introducing automatic enrolment in 2012. "We want to extend that to young people under 22. I think we will get more people into the habit of saving." He concluded by saying that the scheme was generally viewed as a success as "opt-out rates have been lower than people predicted".
The former pensions minister, Sir Steve Webb, now the director of policy at pensions firm Royal London, has welcomed the intent of the proposed changes but criticised their implementation. He said "there are some great ideas in this review, including starting pension saving at age 18 and making sure that every pound that you earn is pensionable. But the proposed pace of change is shockingly lethargic. Talking about having reforms in place by the mid-2020s risks leaving a whole generation of workers behind."