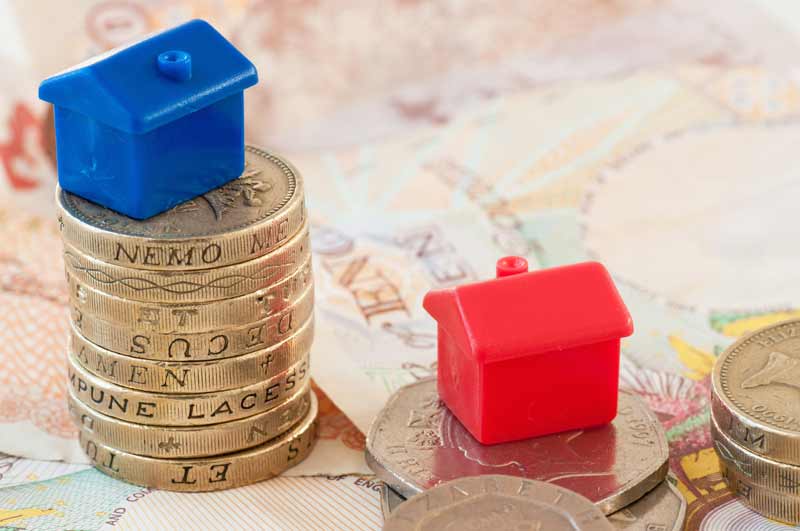 Official Figures Show UK House Prices Up in June
According to the latest data from the Office for National Statistics, the annual rate of house price growth in the UK increased from May to June, despite concerns that pre-referendum caution would slow the market down.
The ONS show annual house price inflation at 8.7% for June, up form 8.5% in May, with the average property now costing £214,000. The ONS' reported figure is the new House Price Index (HPI), which replaced and consolidates what were separate sets of data issued by the ONS and the Land Registry, in a attempt to proceed accurate, consistent statistics.
On a regional level, the ONS showed the fastest growth in the East of England, followed closely by London and the South East. The North East experienced the slowest growth and still has the lowest average prices in England.
The report from the ONS covers the whole of June and so includes the week after the referendum results were announced. The steady increase in buyer activity throughout the month does seem to show that some worries about the extent of the Brexit effect (or at least about how quickly we would see it) may have been overstated.
However, data from Rightmove covering July reports to show a 1.2% reduction in asking prices compared to June. While this drop is in line with the seasonal average from the past six years, it is expected by many that the housing market will cool somewhat in the months to come.
Richard Snook at PwC said: "We expect that the vote to leave the EU will have a significant impact on the housing market. In our main scenario, average UK house property growth will decelerate to around 3% this year and around 1% in 2017.
"Cumulatively, our estimates suggest average UK house prices in 2018 could be 8% lower than if the UK had voted to stay in the EU."
London's property market may be strong enough to weather the storm though, according to some analysts. While it was expected that foreign investment in UK property would drop following the referendum - and this is something that would affect London's market, at least at the top - London property is likely to continue to be in high demand with prices remaining fairly stable regardless. Further, signs are pointing to less of a drop in foreign investment than was initial predicted.
Stirling Ackroyd's Andrew Bridges said: "London is seeing unfaltering demand for homes, and overseas buyers are playing a crucial part in sustaining this momentum,
"Amid all the doubt and predictions in the last couple of months, London's property market is still on a long-term upward trend, and prices are 12.6% higher than at the same time last year."