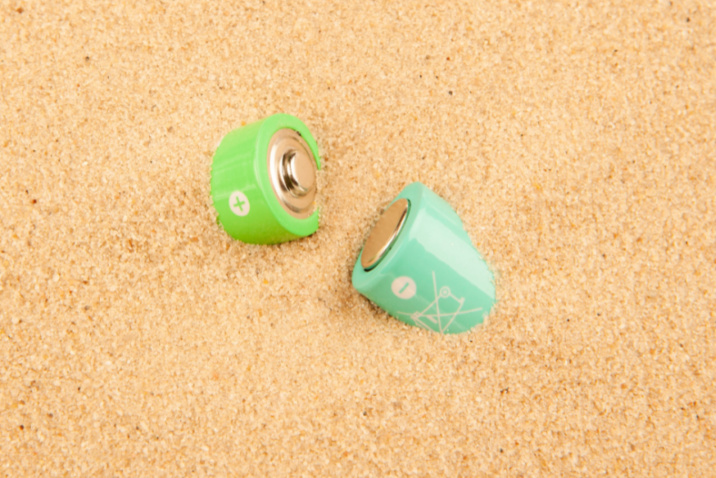 New 'sand battery' offers fresh way to heat homes with renewable energy
A new type of battery made from sand could provide a cheap way to warm homes with renewable energy.
In a world-first, researchers from Finland recently developed a sand battery prototype which can efficiently store heat for months. It uses cheap renewable energy to charge the battery, bringing tonnes of low-grade sand to around 500C. This in turn generates warm air, which is used to heat buildings.
While the issue of cheap, renewable energy has been growing for a while, its importance has grown in the past couple of years. Increased climate change concerns, combined with the rising cost of natural gas has governments scrambling to find solutions. The issue has become more acute since Russia invaded Ukraine. As Russia provides a large amount of Europe's energy, fears of supply chain disruption and threats from the Kremlin to limit output have caused significant price fluctuations.
Finland is especially vulnerable to these risks. Not only because it sources the majority of its energy from Russia, but also because of the energy-intensive nature of its long and cold winters. It's perhaps unsurprising then that Finnish engineers have potentially come up with a solution.
Speaking to the Mail Online, co-founder of Polar Night Energy Marku Ylonen said: "The transition to green energy leads to huge variation in available electricity, leading to mismatch in production and consumption.
"The mismatch can at times be large; we might have tens of GW's worth of non-usable electricity.
"Our heat battery can provide a low-cost sink for huge amounts of energy, stored as heat at high temperature, and it can maintain it in useful form for industry, district heating, or later also for electricity generation.
"The key benefit is really the scale we can offer for storage, we can store tens of GWh's worth of energy with reasonable costs and without significant degradation of the system over time."
With energy costs on the rise, these sorts of innovations cannot come soon enough. April saw a 54% increase in the price cap - the figure set by Ofgem which limits how much energy suppliers can charge customers. This means that households are paying nearly £2000 per year for gas and electricity. There are further concerns that the next price cap adjustment in October could bring bills as high as £3000.