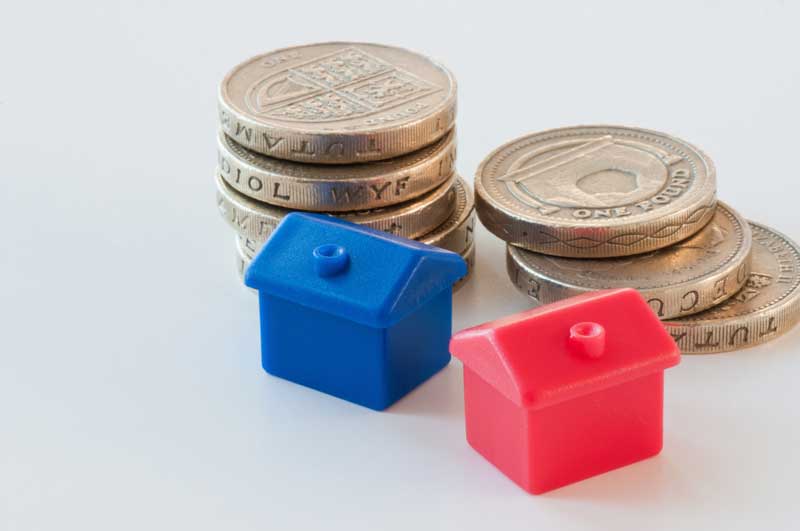 Mortgage Lending Jumps 16% in June
The Council of Mortgage Lenders released their latest data for June, showing that gross mortgage lending increased by 16% from May's level.
A total of £20.7 billion was lent out in June, making it the best June performance since 2008, when £22.6 billion was lent. June's figure was 16% higher than May's, and 3% higher than June last year, when gross lending reached £20.1 billion.
June's data brought the total gross mortgage lending for the second quarter of 2016 to £56.1 billion - 8% higher than the second quarter of 2015 but 10% lower than the first quarter of this year.
The increase in total mortgage value is likely down to combination of climbing house prices and falling mortgage rates. According to Halifax's current data, house prices are going up at around 8.4% per year at the moment, while Nationwide put annual growth at 5.1%.
Separate data from Hometrack released on Friday showed annual house price inflation for June to be at 10.2%, unchanged from May but up from 6.9% in June last year.
Mohammad Jamei, senior economist at the CML, explained that the results of the referendum are likely to put some downward pressure on general activity in the housing market, but that underlying resilience means that the market as a whole should stay strong.
He said "The result of the EU referendum is likely to affect the housing market, but there remains considerable uncertainty. Although mortgage firms have ample lending capacity, activity levels are likely to bear the brunt of any market adjustment over the next six months or so, as buyers and sellers wait to get a clearer idea of where we might be headed.
"But as with the economy, the UK housing market's starting position is relatively favourable, with transactions having increased by almost 80 per cent from post-crisis lows. Over the next six months, activity is likely to soften modestly, while lending will be driven more by remortgaging and less by house purchases."
Activity grew over the past month as well, with HMRC reporting a total of 94,500 domestic property transactions completed in June - a 4.9% increase compared to May. This was, however, more than 10% lower than June last year.