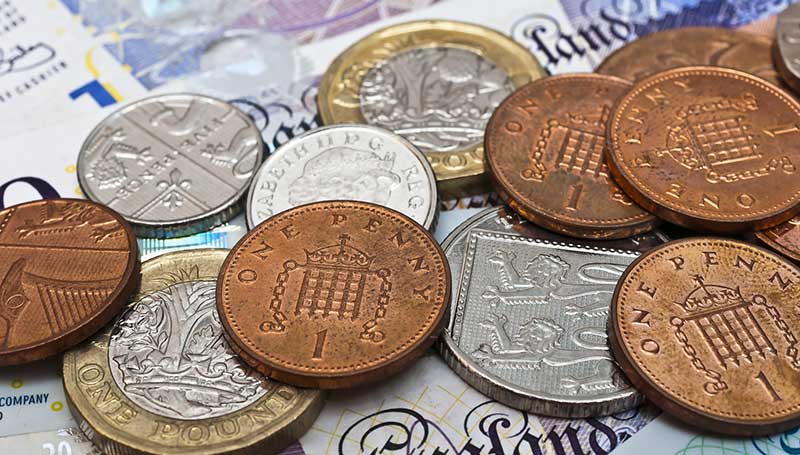 Labour's John McDonnell Promises Overdraft Fee Cap
The Shadow chancellor, Labour Minister John McDonnell, has pledged to end the "national scandal" of high overdraft fees punishing low-income families unable to get out of debt.
Mr McDonnell announced that a Labour government would introduce a cap on the fees that customers are charged for being in their overdraft too long or entering an informal overdraft below their minimum spending limit.  Labour's statistics say that overdraft charges could be up to four times higher than the equivalent cost of a payday loan, and that individuals permanently in their overdraft are charged higher than normal more than 85% of the time.
Labour proposes that regulators impose a fee cap of £24 per month per £100 borrowed on any money relating to an overdraft, equivalent to the current cap on payday loans interest charges.  The party said that this would save 2.7 million people up to £86 per year on fees to their bank.
Some changes have already been made, with the Treasury mandating that banks notify customers when they enter an unarranged overdraft, and tightening rules protecting debtors.  Since 2015, the Treasury has also cracked down on payday lenders, such as Wonga, who often charge extortionate interest rates. The Financial Conduct Authority (FCA) introduced a cap on payday loan costs, which Labour now seeks to equal with its cap on bank-controlled overdrafts.  A Treasury spokesperson said that the government "have also cracked down on payday loans, saving borrowers over £150m a year, and are introducing an energy cap to help people with household bills."
Mr McDonnell said: "Too many families are having to rely on borrowing just to get to the end of the month, and are facing huge costs from our High Street banks.  The national scandal of the low paid debt trap has to end.  More needs to be done to level the playing field and bring greater fairness in consumer finance."
The Labour party tweeted that "2.7 million people are living in their overdrafts just to afford essentials.  This can't go on – that's why we'll cap overdraft fees and interest payments."
Mr McDonnell blamed the current Conservative government for the situation, adding that "the Tories' rigged economy has seen real wages fall and insecure work multiply, whilst they hand out huge tax giveaways to the super-rich and the banks."
Actor Michael Sheen, a prominent Labour supporter and founder of the campaign group End High Cost Credit Alliance, said that: "High cost credit is more than just pay day loans, rent to own businesses or doorstep lending.  Millions of people across the UK are also trapped in their overdrafts by extortionate rates of interest charged by reputable high street banks."