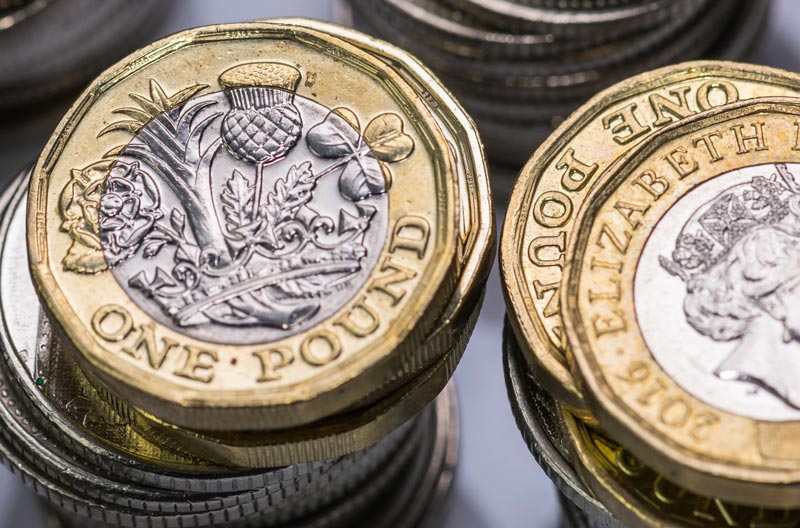 Inflation at Near Two Year Low
The Office for National Statistics (ONS)'s latest release puts annual CPI inflation at 2.1% for the month of December - the lowest it has been since January of 2017.
Falling petrol prices and airfares have been identified as the main causes of the drop seen in the Consumer Price Index (CPI), with the December figure of 2.1% further falling from 2.3% in November.
The fall was predicted by analysts, with the Bank of England having set a target of 2%. Inflation had previously peaked at 3.1% in November 2017 - a five-year high.
Mike Hardie, head of inflation at the ONS, attributed the falling rate of inflation to a number of factors: "Inflation eased mainly due to a big fall in petrol, with oil prices tumbling in recent months. Air fares also helped push down the rate, with seasonal prices rising less than they did last year".
The price of petrol currently stands at 121.7p per litre with diesel at 131.9p per litre - the lowest seen for both fuels since April 2018 and July 2018 respectively. The global oil price has tumbled in recent months, down to just $60.7 per barrel from $86 in October 2018.
Despite falling prices in some sectors, they were balanced out in part by small increases in the cost of hotel rooms, mobile phone charges, games, toys and food.
Consumer prices on the whole are slightly higher than last year at 2.27% according to the ONS - but this raise is still smaller than the 2.47% the Bank of England had predicted back in November. As for manufacturers, prices of raw materials saw the lowest increase since June 2016, at an increase of 3.7% since December of last year.
Ruth Gregory, senior UK economist at Capital Economics, said the new data makes it unlikely for the Bank of England to make any interest rate changes in the near future:
"With inflation within a whisker of its 2% target, the [Bank of England's Monetary Policy Committee] will probably feel comfortable in waiting until Brexit uncertainty is resolved before moving again. The fall in CPI inflation from 2.3% in November to 2.1% in December was bang in line with the consensus forecasts. Note that the MPC predicted in December that CPI inflation would fall to 1.75% by January. So the committee's forecasts are on track."
Gregory predicts that Ofgem's recent energy price cap on the cost of gas and electricity should shave 0.2% off the CPI for January, and that the rate of inflation should remain below 2% for the rest of 2019.
Howard Archer, chief economic adviser to EY Item Club, echoed this sentiment, also citing Ofgem's capping of prices, as well as the further falling of oil prices:  "Consumer price inflation could dip below 2% in January and stay below that level for much if not all of 2019. We see inflation averaging 1.8% over 2019, and it could get as low as 1.6%."