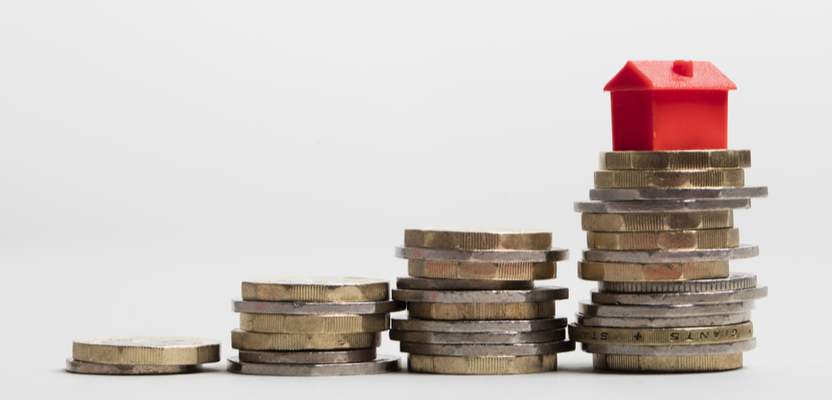 House prices show strongest monthly growth in 14 years
Halifax has revealed that house prices in September showed the strongest monthly rise since 2007.
September's rise reversed the decline in annual growth that had been recorded over the previous three months, as well as pushing the average house price to a new record high.
Halifax's data shows that the average cost of a home rose by £4425, or 1.7%, last month. The average price now sits at £267,587.
Managing director of Halifax, Russell Galley, said: "The average house price is now as expensive as it ever has been."
According to Galley, a multitude of factors are affecting the growth of house prices, especially given that the majority of mortgages granted in September would not have gone through prior to the end of the stamp duty holiday in England.
"The 'race for space' as people changed their preferences and lifestyle choices undoubtedly had a major impact," said Galley. "Looking at price changes over the past year, prices for flats are up just 6.1%, compared with 8.9% for semi-detached properties and 8.8% for detached homes."
Wales recorded the strongest house price growth in the UK, with prices rising by 11.5% in September. Scotland and Northern Ireland recorded growth of 8.3% and 9.3% respectively.
The south-west continues to be a hotspot in England with growth of 9.7% in September, however Greater London still lags behind the rest of the nation with growth of just 1%.
Managing director of property finance at Shawbrook Bank, John Eastgate, said: "The strength of price rises in Scotland and Wales is understandable given changing buyer priorities.
"However, the lure of big cities, notably London, will inevitably return, and they may represent good value right now for both homeowners and investors."
Halifax expects the market to cool over the next few months due to rises in taxes and the cost of living. However, the market may continue to grow if the labour market improves and borrowing costs decline.
"Perhaps the biggest factor in determining the future of house prices remains the limited supply of available properties," said Galley. "With estate agents reporting a further reduction in the number of houses for sale, this is likely to underpin average prices, though not the recent rate of price growth, into next year."