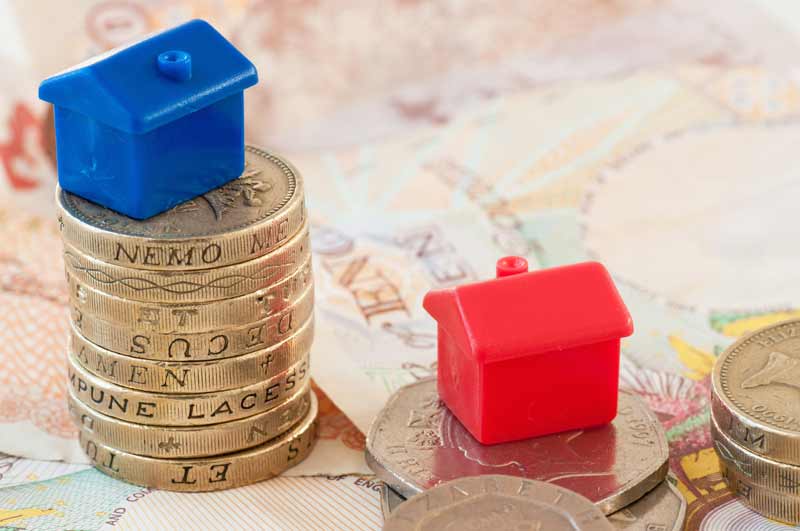 House Price Inflation and Mortgage Lending Fell in July
Separate data from the ONS and the CML shows that the housing market cooled somewhat in the month after the Brexit vote, with price growth slowing and gross lending falling.
The Office for National Statistics' house price index shows the price of an average UK property in July at £217,000. This was representative of an annual inflation rate of 8.3% - down from 9.7% in the year to June, and just lower than the 8.6% growth in the year to May.
Regionally, the trend of fast growing prices in the East of England continued, where prices rose by 13.2% - the fastest in the country, though closely followed by London, where prices were 12.3% higher than a year ago. Growth was slowest in Yorkshire and the Humber, with an annual growth rate of just 4.7%. Prices in London remain the highest, at an average of £485,000, not far off four times the average property price in the North East of £130,000.
It is believed by various analysts that lack of activity is likely to lead to further stagnation in the housing market in the months to come, with Brexit uncertainty still playing some role in consumer confidence, despite noticeable pick ups in other sectors like manufacturing.
This is perhaps reinforced by the Council for Mortgage Lenders' report that gross mortgage lending fell by 13% in the month following the referendum to a total of £10.6 billion. The sharpest drop was in the amount loaned to first time buyers, who borrowed a total of £4.4 billion in July - down nearly 20% compared to June. The number of mortgages also fell, down 14% to settle at 58,1000 in July.
Paul Smee, the director general of the CML, said that while these figures may paint a somewhat pessimistic picture, they are not yet evidence of a continuing trend - it is still too early to be able to discern the real effects of the Brexit vote on the housing market or indeed on the economy more generally, and certainly would be too hasty to blame all cooling in housing on the referendum.
He said: "It is hard to determine whether these figures reflect a first uncertain reaction to the referendum vote, or are a sign of a market which was already cooling. It will be quite some time before a full assessment can be made."