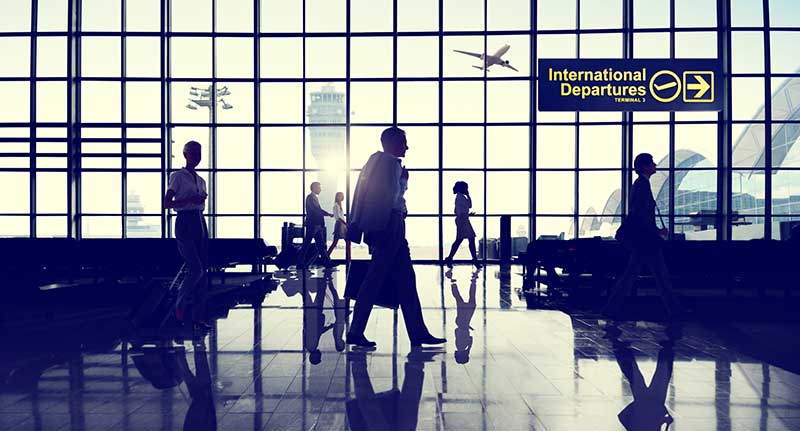 Heathrow Gets Official Approval for Third Runway
After years of debate, a decision has finally been reached regarding British airport expansion, with Heathrow being given the go-ahead to start construction on a third runway.
It has taken more than ten years to reach the decision, with both Heathrow and Gatwick competing to be the airport to receive backing to build an extra runway for the South East of England.
Transport Secretary Chris Grayling praised the decision, which he described as "momentous". He said: "I am proud that after years of discussion and delay this government is taking decisive action to secure the UK's place in the global aviation market – securing jobs and business opportunities for the next decade and beyond.
"A new runway at Heathrow will improve connectivity in the UK itself and crucially boost our connections with the rest of the world, supporting exports, trade and job opportunities.
"This isn't just a great deal for business, it's a great deal for passengers who will also benefit from access to more airlines, destinations and flights."
The controversial decision has split opinion though, with Zac Goldsmith MP, an outspoken opponent of the third runway at Heathrow, having previously said that he would tender his resignation were the decision to go the way it has done today.
He said on Twitter earlier in the day on Tuesday: "Following the Government's catastrophic Heathrow announcement, I will be meeting my constituents later today before making a statement," and reiterated his "absolute opposition" to the decision in commons.
Goldsmith's problems with the Heathrow expansion come in part from problems with the environmental impact, but also from concerns with the direct effect it will have on residents in nearby areas.
Protests have been raging in the villages of Harmondsworth and Longford, the first of which is set to be partly destroyed to make way for the runway, and the latter to be entirely demolished and replaced with a large car park.
Neil Keveren, a resident of Harmondsworth, brought up former David Cameron's 2009 election promise that "the third runway at Heathrow is not going ahead, no ifs, no buts."
He is quoted by the Guardian as saying: "We received a promise. We all made life choices based on that, which we believed. Some people decided to lay their loved ones to rest here because of it. I invested in my home. I thought we were safe and and we had a reasonable expectation that we were. I feel we have been have been betrayed by Theresa May."
Other critics include Boris Johnson, who said that the project is, ultimately, "undeliverable". Johnson is not alone in question the actual viability of the construction.
As it stands, construction is not set to begin for a number of years, with legal planing procedures set to go on until at least 2020, and the runway to be finished around 4-5 years after that. Further delays could be presented given the number of different groups protesting the decision and considering launching legal challenges.
Despite the criticism, advocates of the decision are arguing that it is necessary one, providing much needed added space for the airport, which has been running at max-capacity for some time now.
It is estimated that the whole project will cost around £17.6 billion, and will involve a new terminal building being built, something which advocates are saying is likely to ease some of the pressure from existing terminals, making everyone's flying experience somewhat smoother.
Mr. Grayling made it clear that he believed the project must "be delivered without hitting passengers in the pocket," adding that "the Airport's Commission was clear that this was achievable, as are the Civil Aviation Authority."