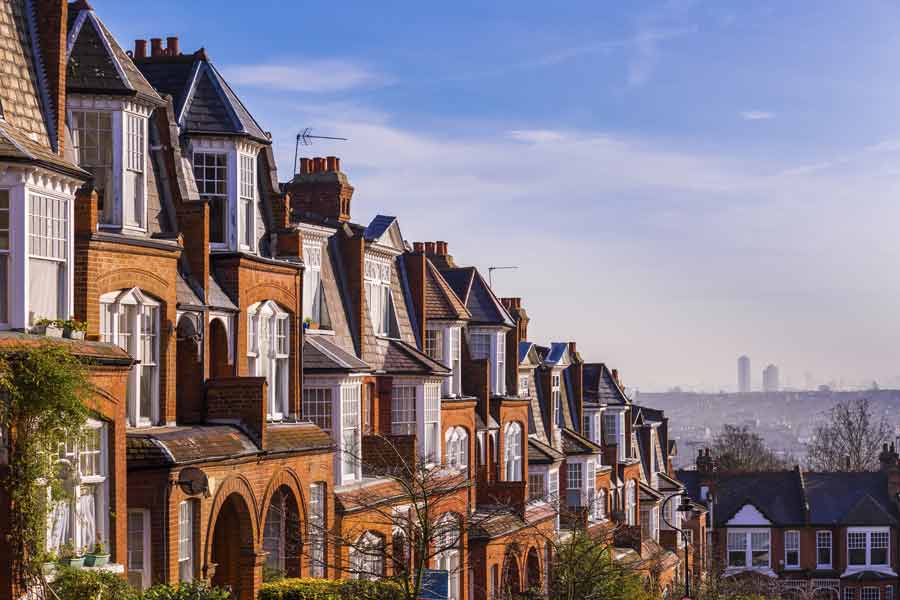 Halifax: Housing Market Could Soften Following Brexit
Mortgage lender the Halifax has issued its latest house price figures, showing a 2.6% jump in March, though they have said that potential economic weakness that could follow a Brexit could lead to "some softening".
According to Halifax's the average property in the UK now costs £214,811, after Nationwide reported last week that it had breached £200,000 for the first time.
Annual growth is at 10.1% for March and quarterly growth is at 2.9%. Recent surges have coincided with increased mortgage activity in the buy-to-let sector as landlords rushed to snap up properties before the 3% levy on stamp duty came into effect at the start of April.
A combination of tight supply and increasing demand caused by high employment rates and low borrowing costs have been led to prices increasing steadily over the last few years.
Martin Ellis, economist at Halifax, said that market conditions at the moment "remain very tight with an acute supply/demand imbalance continuing despite an improvement in the number of properties coming onto the market for sale in recent months.
"This, together with continuing low interest rates and a healthy labour market, indicates that house prices growth is set to remain robust" he added.
However, the outlook for the market does become more uncertain when considered in the light of a variety of global and domestic factors looking to affect the UK economy, not least the impending referendum on our EU membership.
Indeed Mr Ellis went on to say that "worsening sentiment regarding the prospects for the UK economy and uncertainty ahead of the European referendum in June could result in some softening in the housing market".
Former Rics chairman Jeremy Leaf also revealed a fairly placid outlook for the housing sector. He said: "The peak of the housing market may have been reached, as far as prices are concerned, or very close to it. Demand from landlords and second homeowners keen to complete before the April stamp duty hike has now fallen away so it will be interesting to see what April's house price index reveals. However, we don't expect prices to fall by as much as some predict because of the number of first-time buyers in the market taking advantage of low interest rates."
The number of new developments is falling, and this may well offset the price moderation following reduced buy-to-let activity by even more than Leaf predicts, at least in areas outside of London.
Neil Chegwidden, residential research director at JLL, pointed to figures that showed that between the first and second halves 2015, the number of applications for planning permission for housing units fell from 25,000 to 20,000. A total of 8,000 new housing developments started last year, of which 1,700 were in Canary Wharf.
"This is all pretty worrying" Chegwidden said, "given that we should be building more homes rather than less homes."
Chegwidden also argued that developers should be placing less focus on building luxury properties in London and instead looking to outlying areas where both demand is growing from buyers looking for homes under £1 million from which they can commute to work.
"These buyers are becoming increasingly important and taking an increasing share of the proportion of demand and buyer activity" he said, adding that "developers need to be aware of this".
JLL are in agreement with Halifax in seeing the upcoming EU referendum as something that will moderate house price growth, particularly at the top end. They estimate that average prices in Central London will fall by around 3% over the next year, and 0% growth in 2017.