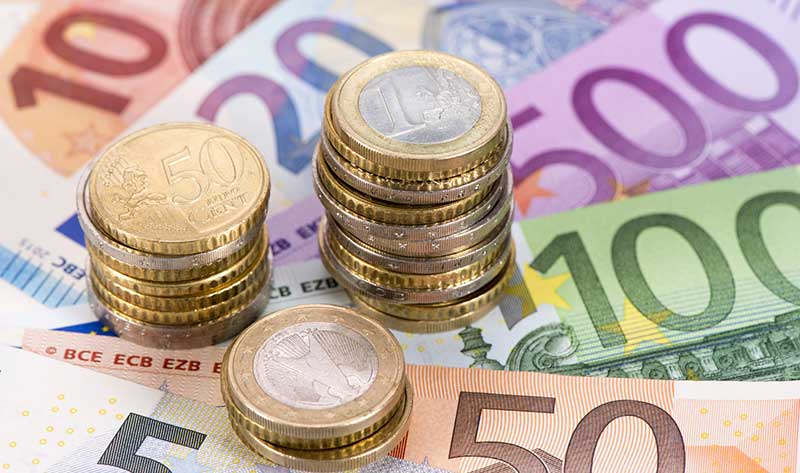 Guide: Stretching Your Holiday Money Post-Brexit Vote
If you're going abroad this summer, you'll want to make sure that you make the most of the money you take away. In the midst of post-referendum economic uncertainty, here's how to do just that.
Since the results of the referendum came in and it was revealed that the UK voted to leave the EU, the pound has fallen in value against the euro and the dollar.
As of this Monday, £1 will technically buy you €1.19, or $1.31 on the raw exchange market, but as a tourist, you'll have a hard time getting these rates. Whether through harsh exchange rates at bureaux de changes, or through commission charged on withdrawals or payments, you can find yourself getting fleeced if you're not careful.
If you use your usual credit or debit card, for example, you can expect hefty charges on withdrawals and card payments made in shops or restaurants. You're best off either exchanging cash beforehand, or getting hold of a dedicated travel card or prepaid card.
Prepaid Cards
One of the most popular, and genuinely best value, ways of spending money abroad is to load up a specialised prepaid card with your currency of choice.
With dedicated euro prepaid cards, for example, you can often get great exchange rates, though this isn't always the case. One major advantage, given the current climate, is that when you load you money onto the card, the exchange rate is locked, so you'll be saved from any deterioration if the pound drops further while you're away.
Prepaid cards are best used for withdrawals rather than in-store purchases for the most part as the latter with often incur large charges. Always check with your provider to see what kind of transactions you'll have to pay commission on.
One of the major advantages of prepaid cards when travelling is that you can control your spending, and you can top them up as and when you want using a bank transfer.
Plus, unlike with cash, if you lose your card, you can report it to your bank or card issuer and any fund you had on it can be saved.
Withdrawing Cash Abroad
While the aforementioned prepaid cards are often designed to use at cash machines abroad, doing so with a conventional credit card, or even a dedicated travel credit card, is something that should generally be avoided.
Using a credit card to withdraw cash at home will come with pretty large charges, but doing so abroad will cost you even more. If you do need to withdraw cash from an ATM in another country and you don't have a prepaid card, it's best to use a debit card.
Using your normal debit card will be cheaper than using a credit card, but will still come with charges (usually a flat fee and sometimes an additional percentage of what you withdraw).
If you're going away for a while, consider opening up a euro (or other currency if you're travelling outside of Europe) bank account. You can then deposit money that will be converted there an then, so you don't pay additional exchange fees when you withdraw.
One thing to always remember when using an ATM abroad is to avoid what is known as Dynamic Currency Conversion.
When you withdraw money in another country (and sometimes when you make a purchase using your card), you'll be given the option of paying/being charged 'in your own currency'.
What happens if you choose to do so is that the bank controlling the ATM will charge you their own exchange rate which is, more often than not, far worse than what you'd get from your own bank. Not only this, but you'll still have to pay any commission fees that your bank already charges. Always choose to pay in the local currency in order to avoid getting fleeced.
Spending on Cards Abroad
As a general rule, making purchases on a card, whether credit or debit, will cost you more abroad than it will at home.
However, you can get dedicated 0% foreign transaction credit cards that, as the name suggests, will not charge you any added fees for making purchases in other countries.
Getting Cash Before You Leave
As most relatively seasoned travellers will be aware, some of the worst deals you'll get when exchanging your cash will be at the counters in the airport. If you make use of the 'reserve and collect' functions at some airport bureaux des changes, you can actually get some very competitive rates, but otherwise, it's always best to get your cash sorted beforehand.
Some of the best foreign exchange rates can be found online, with services available that let you order using your debit card, and will then deliver the cash to your door.
Make sure you leave yourself enough time before you travel, and you'll be able to seek out the best exchange rates with the lowest commission charges, allowing you to make the most of your pounds abroad.