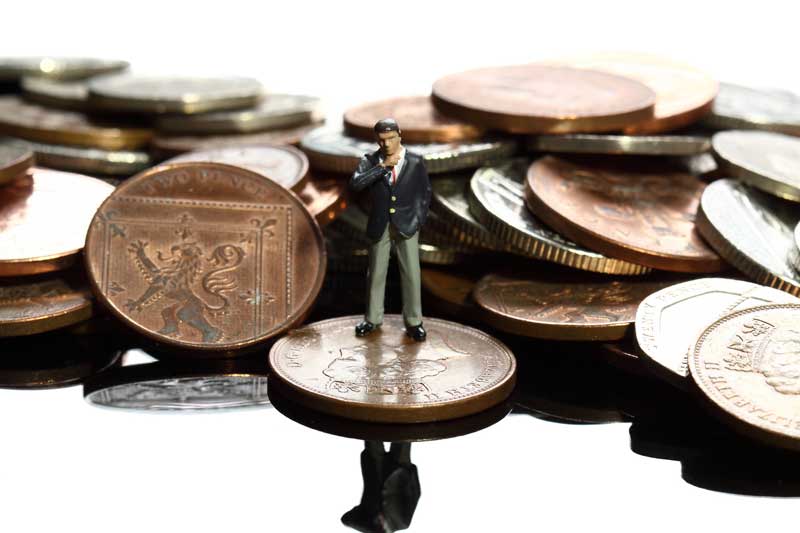 Growth in Personal Credit Slowed in December
Recent concerns about the rapid growth of personal debt in the UK appear to be on the wane as growth in borrowing in December was the slowest it's been since mid-2015.
Over the month, outstanding unsecured personal debt grew by £1 billion to bring the total to £193 billion, by the Bank of England's calculations, leaving annual growth at 10.6%.
This follows various reports released at the close of last year and beginning of this that expressed concern about the rate at which household debt has been growing. Among these was a report from the Trade Union Congress, by whose calculation the total level of unsecured debt in the UK had reached a record high of £319 billion. Their figure was higher than the Bank's due to the inclusion of student loan debt.
Reactions to the fast increasing debt levels were, while generally cautionary, relatively mixed - with the Bank's chief economist Andy Haldane explaining that fairly consistently low interest rates meant that debt servicing risks were low. But nonetheless, the Bank and its governor Mark Carney resolved to "remain vigilant around the issue".
Now though (while it is, as usual, too early to call it a trend) the sharp increase appears to be abating. Martin Beck of the EY ITEM Club, said: "We think it unlikely that this represents the start of a steep downturn, although demand for unsecured lending is likely to ebb this year, as household finances come under increasing pressure."
Last week EY offered their predictions for growth in consumer expenditure over the coming year, which they expect to slow from 1.7% through 2017 - down from 2.8% in 2016. This is driven largely by inflation (they predict inflation to hit 3.1% by the end of 2017, before dropping back to 2% the following year), and by reduced household income, which they expect to fall by 0.3% over the next 12 months.