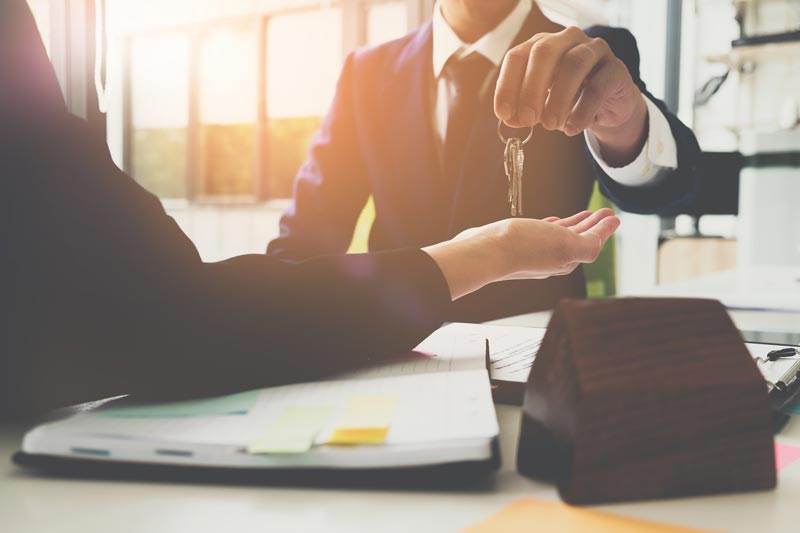 FCA Announces Plan to Free 'Mortgage Prisoners'
Thousands could face lower mortgage costs under proposed rule changes by the Financial Conduct Authority (FCA).
The City regulator estimates that 140,000 homeowners – 'mortgage prisoners' – are not able to change their high-interest mortgages for better deals as they are with unregulated or inactive firms.
These people are trapped in a cycle of high default rates due to a previous FCA requirement that upholds narrow affordability criteria for those looking to apply for new fixed deals.
If these affordability checks are adjusted, it could allow mortgage prisoners to switch to deals that they are able to pay.
FCA chief executive Andrew Bailey said: "We want to remove potential barriers in our rules to these customers switching to a cheaper mortgage.
"To help these customers, we will consult on changes to our responsible lending rules, with the aim to deliver a more proportionate affordability assessment."
In a letter to the Treasury Select Committee, he added that: "We intend to move the affordability test to a relative test. Thus, the test would be whether the new mortgage costs are more affordable than current mortgage costs."
However, for this to work, lenders would have to agree to take on these customers.
The UK Finance director of mortgages agreed that "there are definitely a number of lenders who are willing to offer products to some of these customers", but added that the government will need to work in tandem with regulators to ensure that it is a success.
Nicky Morgan, the chairwoman of this Committee emphasised the importance of enforcing these changes quickly: "These customers are trapped on a far higher interest rate than is necessary through no fault of their own," she said.
"The regulator must now act swiftly to help these 140,000 mortgage prisoners, and not use this consultation to kick the issue into the long grass. We will raise these issues when we take evidence from the FCA next week," she added, noting that she will keep the pressure on the FCA.
10,000 of the 150,000 'mortgage prisoners' identified by the FCA are with banks and building societies that still actively operate in the mortgage market and have received information about alternative mortgage deals from their existing lender.
These new regulations are intended to assist the 140,000 customers who are likely to be paying much more in mortgage costs than required.
Many of these customers formerly had mortgages with Bradford and Bingley or Northern Rock, which were taken over by the government during the financial crisis.
Not all customers will benefit from these changes, however, Bailey noted, as those who have large outstanding debts, mortgages on homes now worth less than the mortgage – in negative equity – or have arrears may need more specialist lenders.
For the many, however, the founder of MoneySavingExpert, Martin Lewis, who has campaigned on the issue, said: "Finally, a welcome and sensible move. For over four years we've been saying that it's ludicrous that people are failing affordability tests because they're absurdly told they cannot afford a cheaper deal than the one they're already on."