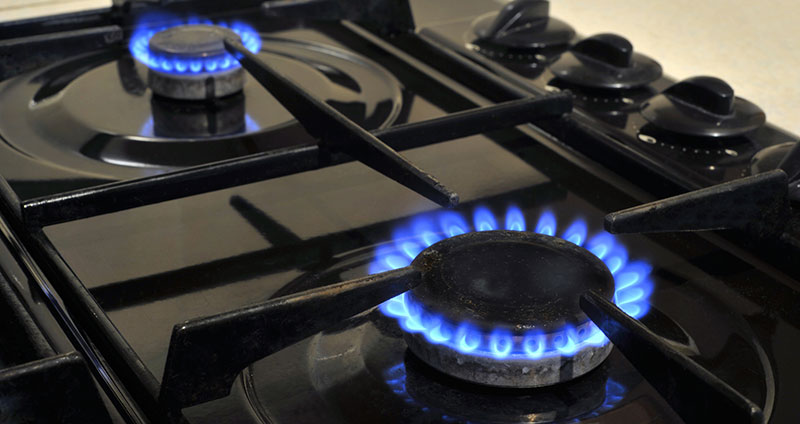 Energy Bills Drive Up Inflation
UK inflation reached 2.1% in April, the highest its been all year, according to the Office for National Statistics.
The latest figures from the ONS's Consumer Price Index showed that inflation was 2.1% last month, up from 1.9% in March and above the Bank of England's target of 2%. However, the inflation rate in April was still less than the 2.2% that economists were expecting. While higher energy bills helped to drive up inflation, it was partly offset by the falling costs of package holidays and computer games.
The increase in energy bills was partly due to the introduction and subsequent raising of the government's energy price cap. Ofgem introduced the price cap in January 2019, which the government praised as a way of preventing energy suppliers from ripping off their customers. However, the price cap was raised just three months later in April by over 10%, with all the Big Six energy suppliers hiking their prices in line with the increase. According to the ONS, average electricity prices rose by 10.9% between March and April, while gas prices rose by 9.3%.
"The upward movement partially reflected the response from energy providers to Ofgem's six-month energy price cap, which came into effect from 1 April 2019," said the ONS.
The ONS also suggested that an increase in air fares helped contribute to the rise in inflation. Partly due to the unusually late date of Easter this year, air ticket prices rose by 26.4% in April. Rising wholesale costs of oil also led to an increase in petrol and diesel prices. The cost of petrol rose by 3.8p to 124.1p a litre in April, while diesel jumped 2.3p to 133p a litre. On the other hand, the price of 'recreation and culture' fell by 0.8% between March and April, compared with a 0.4% rise over the same period last year.
"Rising inflation alongside slowing wage growth is a concern, as it squeezes real household incomes," said Suren Thiru, head of economics at the British Chambers of Commerce. "If this trend continues, it could well choke off the recent improvement in consumer spending, a key driver of UK growth. While consumer prices are likely to drift slightly higher in the near term, the outlook for inflation remains relatively subdued, with the current pressure on prices largely due to a number of temporary factors, such as rising energy costs."
For the first three months of 2019, the average rate of inflation in the UK was 1.9%, with average weekly earnings increasing by 3.3%. The Bank of England has held interest rates at 0.75% since August 2018, but there is not much evidence that it will be increasing their rates any time soon.
"Uncertainty persists around the UK's future relationship with the EU and the US trade war with China shows little sign of abating," said Phil Smeaton, chief investment officer at Sanlam UK. "This prompts a certain wariness about a rate increase in the short term. The unexpectedly strong performance of the UK economy, however, has increased the Bank of England's ability to sustain an interest rate rise if it's deemed necessary."