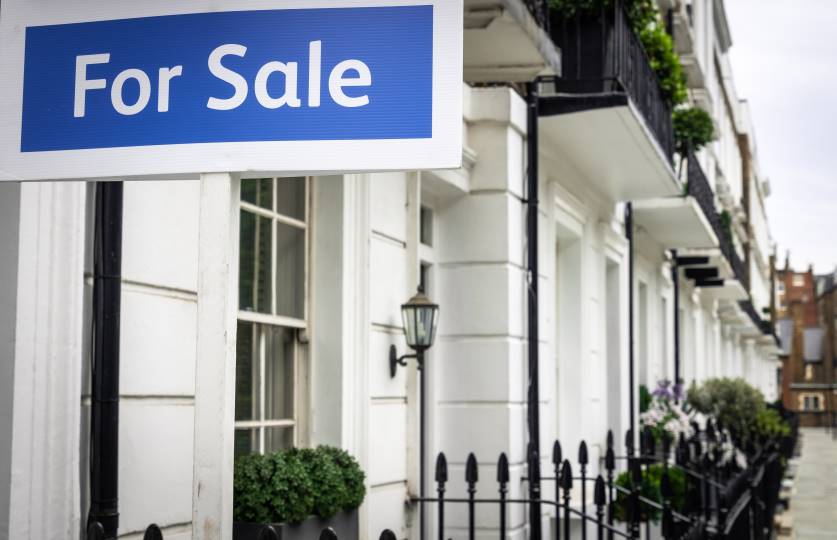 Demand for houses to last well into 2022, says Zoopla
Property website Zoopla has said that they expect the increased demand for homes to last well into next year as home-buyers seek out more room after being confined during the pandemic.
Zoopla says that the quest for more space has caused a 7.3% increase in the average house price over the past twelve months. The average house price now sits at just over £230,000.
Houses have increased in popularity whilst flats have seen a dramatic decrease in demand. Flats have experienced just 1.4% growth over the last year - lagging considerably behind other property types.
However, Zoopla stresses that there is an overall shortage of properties of all kinds.
"Demand for houses is twice as high as typically seen at this time of year between 2017 and 2019, accelerating away from demand for flats, creating a disparity in average price growth across the two property types," said Zoopla.
"House prices are being supported in part by a severe shortage of homes for sale, with stock levels down some 25% in the first half of the year compared to 2020."
Head of research at Zoopla, Grainne Gilmore, said: "The rise in demand for houses is something we saw in the first lockdown. It's a reassessment among many homeowners of where they want to live."
Gilmore explains that the continued increase in working from home has prompted many to seek homes with a space for a garden and an office.
"A cohort of buyers has eroded the supply of family houses and put upward pressure on house prices more than flats over the past 12 months," Gilmore said.
"That's a situation that we would expect to continue into 2022. We're still seeing very high levels of demand in the market, even now with more modest stamp duty savings."
House prices in Wales and the North East have experienced the most growth as people jump at the chance to move out of larger cities. Wales has seen growth of 10.2%, and the North East has grown by 8.8%.
London has had the weakest growth in house prices in the country, with just 5.6%.
Flat prices have risen mostly in Scotland and the Midlands, with 5.2% and 3.7% respectively, whilst flat prices in London have fallen by 0.5%.