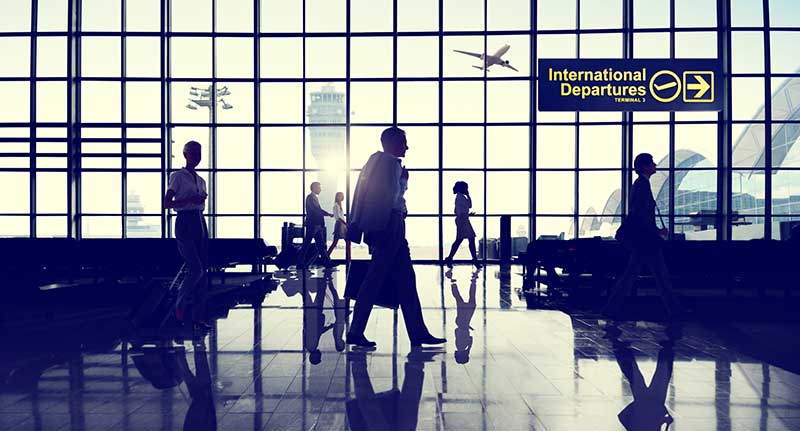 CPI Inflation Climbs Up to 0.5%
The Office for National Statistics has released their data for June showing consumer price index inflation up to 0.5%, from 03% in May.
Inflation, as measured by the consumer price index, tracks the changes price of a market basket of goods and services. The 'market basket' refers to a cross section of common goods and services including fuel, clothing and travel costs among others. The 0.5% change is an annual figure, meaning that the average market basket costs 0.5% more than it did in June last year.
As the ONS explain: "This means that a basket of goods and services that would have cost £100.000 in June 2015 cost £100.05 in June 2016."
The latest data release covers June but is based on data collected prior to the EU referendum, so the effects from it are not accounted for.
"The June rate," the ONS explain, "is a little above the position seen for most of 2016, though it is still relatively low historically."
This time around, the slight increase from May's figure is largely down to increasing air fares and fuel costs as well as increases in "a variety of recreational and cultural goods and services".
Fuel costs have been rising fairly steadily since oil prices per barrel have begun to return to a more reasonable level after their crash over an 18 month period ending earlier this year. After dropping from around $115 to less than $30 per barrel, oil prices are now steadying at around $47.
The ONS' Phil Gooding explained: "The growing cost of oil, feeding through to petrol prices, also helped to nudge up CPI."
Between May and June, prices for petrol and diesel grew by 2.3 and 2.6 pence per litre respectively.
Air fares were the largest contributor to the 0.2% CPI increase for June, with average flight costs jumping by 10.6% since May. This was largely down to high volumes of travel across European routes, likely due to people flying out to watch the Euro 2016 football tournament.
Transport costs generally were up by 1.1% over the month, which compares to a drop of 0.2% over the same period last year.
Experts are hoping that this increase to June continues into 2017, bringing inflation closer to the Bank of England's longstanding target of 2%. The lower inflation is, the higher the chance of the Bank increasing interest rates in order to stop prices from plummeting down, and to maintain economic stability.
Pantheon Macroeconomics' Samuel Tombs said that, with the value of sterling still low, upward pressure on inflation should continue into next year.
He said "Sterling's sharp depreciation will have its peak impact on inflation mid-way through 2017.
"Most inflation forecasts usually underestimate sterling's impact and put too much weight on labour market slack."
Chris Williamson at IHS Markit made a similar assessment, saying that this jump from May to June may be more significant than it seems, looking forward, and that it is "likely to be the start of rising trend in prices as costs march higher in response to the recent slump in sterling."
He predicted that this trend is likely to continue with inflation "breaching the Bank of England 2% target next year, possibly by some margin".