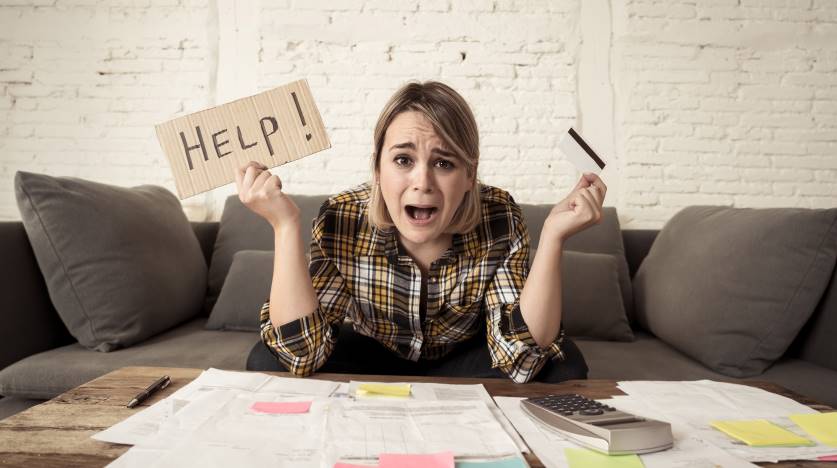 Charities Raise Concerns Over Buy-Now-Pay-Later Debt
A coalition of charities have issued a warning over the increased use of buy-now-pay-later (BNPL) services to purchase goods.
Citizens Advice, a network of various groups, said that many people were struggling to pay their bills after getting into debt.
BNPL is becoming increasingly popular amongst young people shopping online, however Citizens Advice claim that many customers regret using it.
Citizens Advice warn that four in 10 customers who used a BNPL service within the last year are struggling to repay their debts.
The network has called for tougher regulations surrounding BNPL, but have declined to call out particular firms by name.
Acting chief executive of Citizens Advice, Alistair Cromwell, said: "Buy Now Pay Later borrowing can be like quicksand - easy to unwittingly slip into and much more difficult to get out of.
"It shouldn't be possible for people to sign up for credit without realising, and the fact this is happening so often signals that a drastic overhaul is needed.
"This industry more than trebled in 2020, and while these products work for many shoppers, the regulator has rightly recognised the potential for harm. It must ensure robust consumer protection keeps pace with changes in how we shop."
There are several companies now operating within the BNPL market, including Laybuy, Klarna, and Openpay. PayPal launched their own BNPL service in 2020, however, firms argue that not all have the same standards.
Alex Marsh, head of Klarna UK, said: "There is now a variety of buy now pay later providers in the market and the findings in this report do not represent the experiences of the more than 12 million consumers who choose to use Klarna's interest free, fee-free services each year.
"We make it crystal clear for our consumers at check out that this is a credit product, we perform a credit check each time they use our service, and we are available 24/7 to support the small number of customers who unfortunately find themselves in difficulty."
Openpay claims that it protects consumers with its strict rules. Andy Harding, Openpay's UK managing director of payments said: "Openpay has never run a marketing campaign specifically targeting young people and Openpay is never the default payment option at checkout - a practice that can lead to people using BNPL services unwittingly."
Harding also pointed out that his firm has a financial hardship policy in place for any customers struggling with their finances.