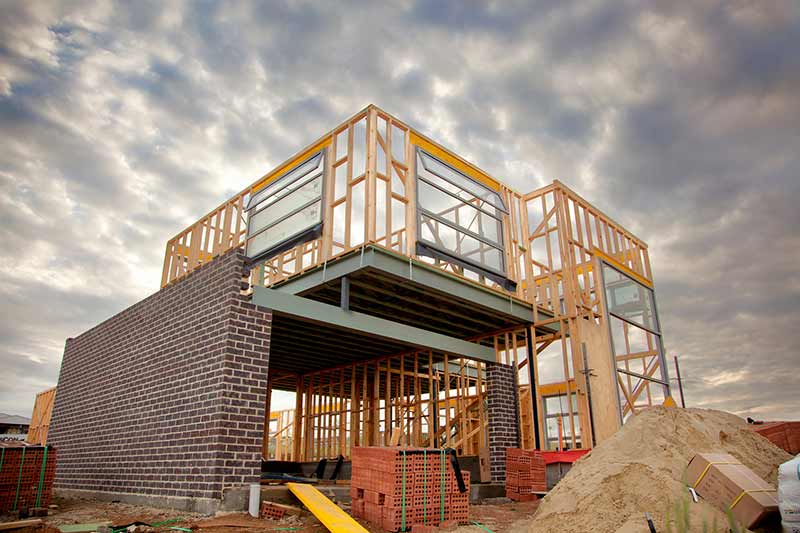 Barratt Considering Slowing Construction Post-Brexit Vote
The UK's largest house building company reported relatively strong performance over this last year, but indicated that they may be slowing their rate of work in the wake of the Brexit vote.
Barratt Developments' latest annual performance figures for the year to June 30th 2016 showed that the number of completions rose by 5.3% compared to the year before. The company's pre-tax profits grew by a fifth to total £680 million for the year, partly down to increased completions and, arguably more so, partly down to increases in average property prices over the year.
However, since the referendum, Barratt's share value has fallen along with the UK's other major house building and development companies, as a question mark remains firmly over the future of house prices in the country.
House builders were, along with banks, the biggest losers on the FTSE 100 and 250 following the referendum.
Barratt's chief executive, David Thomas, told Reuters that as a result of the post-referendum uncertainty gripping the housing market, a slowdown in construction rates could well be on the cards.
He told the news agency: "We would look at future land commitments, our current commitments, we would also look at our build programmes and the extent to which we should slow down our build programmes.
"The principle focus of our reassessment will be about where we have approved land but we have not yet submitted for planning or alternatively where land is coming to the market that we could bid on and we are looking at whether we will or we won't."
Several major property funds (worth billions collectively) have been frozen in recent weeks, with investors barred from making redemptions, following a huge reported increase in attempted redemptions from investors concerned about construction and sales rates in the immediate future.
On the other hand, mortgage rates have been falling recently, with interest on fixed rate home loans reaching record lows, something that is expected to give something of a boost to demand which could provide some stability to price growth.
And the Bank of England has relaxed regulations that mean Banks can free up more capital to lend out, although at the same time have been urging borrowers to exercise some caution.
Carney said: "We are advising people to be prudent. If you are taking out a mortgage, at some stage during the life of that mortgage, conditions will be difficult. You want to ensure that you can service that mortgage even if times are tough, so think about where interest rates will go, where wages will go in the lifetime of that mortgage."
Ultimately, it is still uncertainty that is reigning supreme with regard to the housing market, as David Thomas explains.
He said: "Following the EU referendum, we are mindful of the greater uncertainty now facing the UK economy. Consequently, the immediate outlook for our industry is less clear and it is too early to draw any conclusions regarding market conditions from the short trading period since the referendum.
"We had contingency plans in place and we have taken appropriate measures to reduce our risk, such as reassessing land approvals, as we continue to monitor the market."