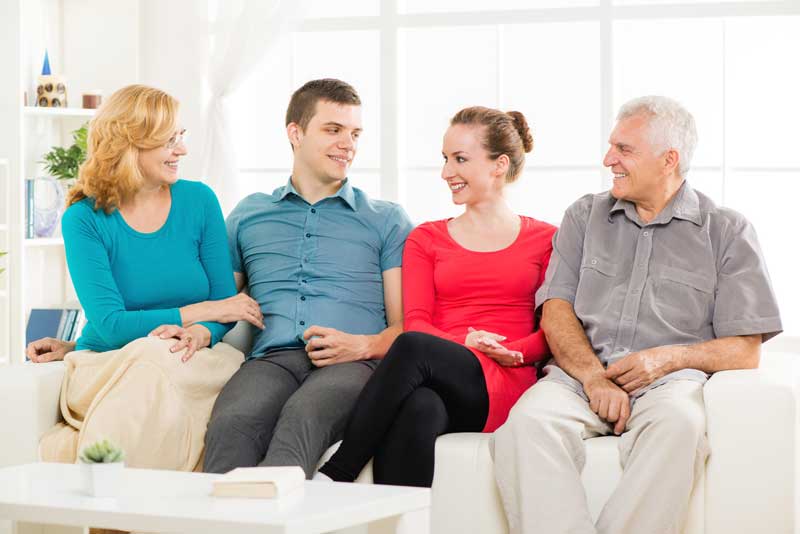 Aviva: 1m More to be Living with Parents by 2025
A recent study conducted by insurance company Aviva claims that the current and forecast rates of house price inflation will see another 1 million young people forced to move back in with their parents within the next decade.
Last year, a reported 2.8 million people aged between 21 and 34 were living at home with their parents. Aviva's study into multigenerational living reports to show that by 2025, this number will increase to 3.8 million, as property prices continue to slip out of reach for younger generations.
The insurance provider pointed towards data that showed that between 2005 and 2015, house prices have gone up by around 52%. The average property price in the UK is currently at a high of £279,000.
Over this same period, the number of young people living at home with parents went up by around 32%.
The managing director of Aviva's personal lines business, Lindsay Rix, commented on this increase in multigenerational living, saying that while it is often borne out of financial strain and prohibitively high property prices, it is not necessarily always a bad thing.
This was backed up by the results of Aviva's survey, which found that 42% of adults not currently living with their parents thought that doing so would be helpful. And of those in a multigenerational living situation, 66% described the arrangement as positive.
Rix said: "Multigenerational living is often seen a necessity rather than a choice, particularly when adults are forced to move bank in with family to help them save for long-term goals like buying their own house.
"But rather than being an inconvenience, our report shows it is often a positive experience, with shared living costs reducing financial strain and the added benefit of constant company.
"If house prices continue to rise at their current rate, we can expect the number of multigenerational houses to continue to grow. What we need from our properties – and how we go about protecting them – will also adapt as the UK's way of living evolves."
Just 12% of those living with their parents said that it was, all things considered, a negative arrangement, while 21% of all adults thought the same.
The biggest perceived advantage of multigenerational households, both for those within them and those not within them, was the company, with reduced living costs coming in a close second.
71% of those in multigenerational households said that the reason they are doing so is to care for an unwell relative, while "saving for a house deposit (57%) was the second most common reason given".
Aviva's  study coincides with other recent studies showing increased reliance on the 'bank of mum and dad' from many younger people looking to put together a deposit for their first house.
House prices continually growing faster than wages are leading many to seek alternative financing methods if they are to have any hope of purchasing a property, these studies appear to show.
However, earlier this week, the head of a large estate agent chain in the UK, Paul Smith, claimed that that recent surge in house prices we've been seeing is not likely to continue for much longer.