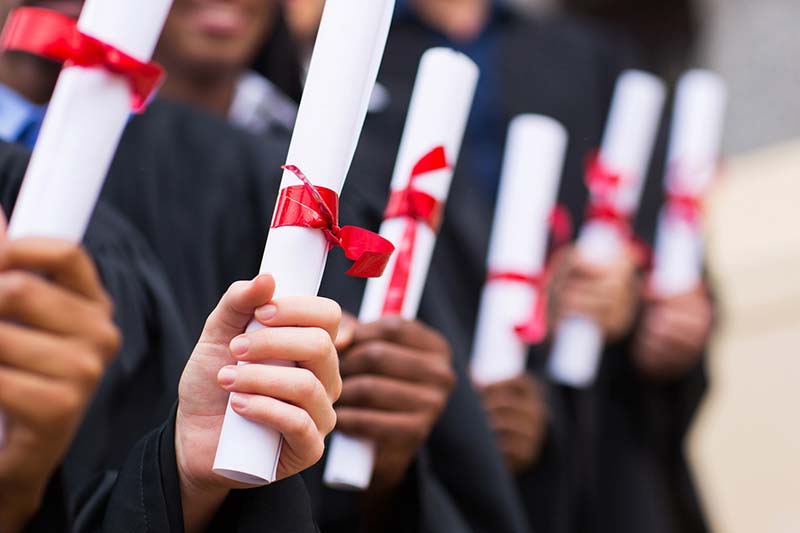 Student Loan Repayment Threshold Rises
Theresa May has announced that the student loan repayment threshold will be increased from £21,000 – £25,000 as part of various changes to student finance in a bid to attract young voters.
Before the Conservative party conference this week in Manchester, May announced that student's tuition fees would freeze at £9,250 and graduates will not start paying back student loans until they earn £25,000.
Having said she has "listened to voters" she announced there will be a full review into student finance.
The Institute for Fiscal Studies (IFS) has said that raising the earnings threshold will save graduates up to £15,700 over their working life.
How much could this cost the government?
Increasing the repayment threshold to £25,000 from next April will be welcome news to graduates. But the IFS has estimated that this freeze will cost the treasury up to £2.3bn a year.
There will also be longer term implications for the government. A typical graduate will pay back over £15,000 less over 30 years, the time at which any unpaid debt is wiped off.
The IFS estimates that this means 83% of graduates will not pay all of their debts – up from previous estimates of 70%. This will raise the long term costs to the government by 41% and 45% of the value of the loans to students will never be recovered. Although it will save graduates up to £15,700 a year, it will come at a significant cost to the taxpayer.
The planned increase in fees from £9,250 to £9,500 for the 2018-19 year has been scrapped and fees will be frozen. This cap will save students up to £800 and cost the government around £300m. However, this cap has been called unsustainable as it will leave universities short of vital funding.
Threshold changes for graduates
For recent graduates in employment or lower earning graduates the threshold rise will come as a welcome relief. Currently if you were earning £25,000 you would replay 9% of your earnings over 21,000, which would equate to £360 a year or £30 a month that would now be saved.
However, Martin Lewis, the former head of the Independent Taskforce on Student Finance Information, says the top earning 23% of graduates will lose out. He said: "increasing the threshold means repaying more slowly, it increases their interest". Although graduates can voluntarily overpay in order to avoid this.
Lewis added that "By doing this, it seems the Government has finally, belatedly, learnt from the bloody nose that young people gave it in the last election – which was no surprise, as it had betrayed them by lying to them. It had promised that in April 2017 it would increase the repayment threshold in line with average earnings, then backtracked and froze it – effectively a retrospective hike."
Labour MP's have derided the changes as "desperate" with Angela Rayner, Labour's shadow education secretary, saying the "desperate attempt by the Tories to kick the issue into the long grass."
The changes announced does fail to help graduates with loans dating before 2012 when fees were capped at £3,000. The threshold rise to £25,000 for the post 2012 graduates will see those that took out loans pre 2012 making higher repayments for earning the same income.