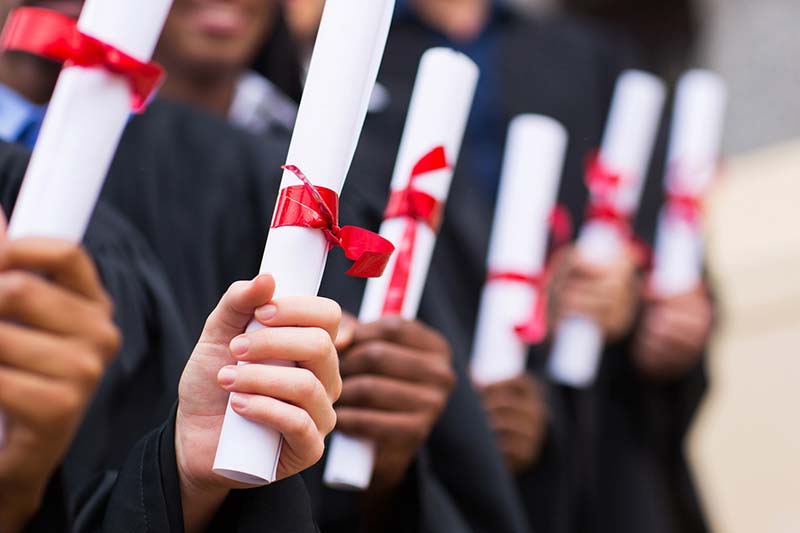 Student Loan Interest Rates Will Rise to 6.1%
As the number of teenagers considering entering higher education establishments drops, students are facing a staggering 1.5% rise in interest rate on their loans.
According to the Department of Education and the Student Loans Company, despite rumours that the government was rethinking its decision, the top interest rate for student loans will be increased to 6.1% as opposed to the previous 4.6%. The interest rate is calculated based on the retail price index, a measure of inflation. Each September, the rate is set based on the previous March's RPI. While the loan holder is at university, and once their income reaches a certain threshold after graduating, interest is charged at RPI + 3%. Last March, RPI was at 3.1%.
Monthly payments for students and graduates will remain the same, but the length of the loan terms will increase, sometimes drastically. Graduates earning under £21,000 will continue to pay nothing while although those earning over £41,000 will feel the brunt of paying the top interest rate of 6.1%. The increase will apply to all graduates who have been in higher education since the increase of tuition fees in 2012, however all debts are written off after 30 years.
Opposing parties voiced their dissatisfaction with this decision and have called for a reversal since tuition fees have also been raised for the first time since 2012.
As of September 1st, students will be paying £9,250 per year as opposed to £9000 per year and according to the Institute for Fiscal Studies students will have accrued almost £6,000 in interest charges alone, before their graduation.
Jake Butler of Save the Student said: "Students are stressing about making ends meet now and worrying about what happens after graduation."
According to shadow education secretary Angela Rayner, students are reluctant to go into higher education as they fear a life of debt since graduate debt is already sky-rocketing. Rayner also stated that young people face a government that sees "education as something to be sold and their aspirations as something to be taxed". Former education minister, Lord Adonis called the increase in rates "indefensible" and voiced his concern on the effect that compound interest would have over a period of 30 years.
In contrast, Universities Minister Jo Johnson claims that the fee system represents a reasonable allocation of costs between the taxpayers and students and argued that it administers financial sustainability for higher education establishments.
A Department for Education spokesperson said: "As has always been the case, borrowers will only ever pay back what they can afford so no-one will see monthly repayments rise and only the highest earners will pay the top rate of interest.
The RPI has always been used for calculating interest on student loans. Student loans are not like commercial loans as they have more favourable terms, including repayments being linked to income and not to the amount borrowed."