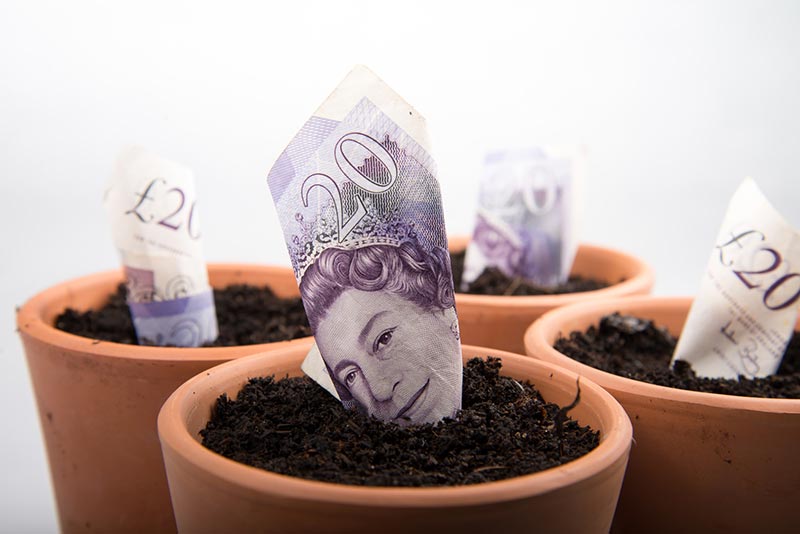 Only 1% of Savings Products Pay Interest Above Inflation
99% of all standard savings accounts pay interest at below the inflation rate,  creating difficulties for individuals and families trying to increase their savings.

Despite a 19-month run of savings rate rises, Moneyfacts has reported that less than 1% of the savings market is able to pay interest above inflation. However, only four standard savings accounts manage to "match or beat inflation (on a £10,000 deposit)". Of the four accounts that keep pace with inflation, "there are just two fixed bonds that beat 2.7%, which represents less than a 1% share of the standard savings market".
These bonds prevent savers from accessing their funds for seven years, while a five-year bond is only able to keep pace with inflation according to August's Consumer Price Index (CPI).
Moneyfacts has reported that "with 85% of the standard savings market paying less than 2% (based on a £10,000 deposit), those who don't want to lose access to their savings will be even worse off compared to inflation".
The problem is that inflation, at a six-month high of 2.7%, outpaces any savings rate rises, making it nigh on impossible for savers to see a good return on their investments. Inflation rose by 0.7% last month, more than the predicted 0.5%, and was "largely driven by higher costs for theatre tickets, transport and autumn clothing".
Ben Brettell, a senior economist at Hargreaves Lansdown, has cautioned that the rise in company input prices, which increased by 8.7% over the year, "is a clear sign that inflationary pressures could be building" domestically.
Additionally, oil prices continue to rise and higher petrol costs are predicted in the near future. This will have an effect of the rising inflation.
Unfortunately this all means that the cost of living is surpassing the incomes of individuals and families.
Rachel Springall, a finance expert at Moneyfacts, states that while further inflation cannot be precisely determined, "There are also murmurings of another base rate rise before the year is out". However, it is very unlikely that this would translate into the savings market being able to beat the level of inflation as banks are traditionally slow to pass on any rate rises to customers, not to mention that inflation may, by that point, have risen further.
As for an alternative to the standard saving account, regular savings accounts and high interest current accounts are options. However, both of these limit the amount of money that accrues interest. Of the banks that offer high interest current accounts, Nationwide will pay "5% on balances between £1 and £2,500, and Halifax offers new joiners of the bank £75 cash.
Placing savings in several types of plans is also beneficial, with stock and shares ISA being a strong option, though it is possible to lose money.
For those struggling to save, the government's newly established Help to Save scheme gives 50p for each £1 saved, up to £50 every month, for those entitled to working tax credit or receiving Universal Credit.
Brettell anticipates the figures will prompt policymakers to "lift interest rates gently over the next couple of years". However, the Bank of England would prefer policy to remain unchanged until there is more "clarity" over Brexit.