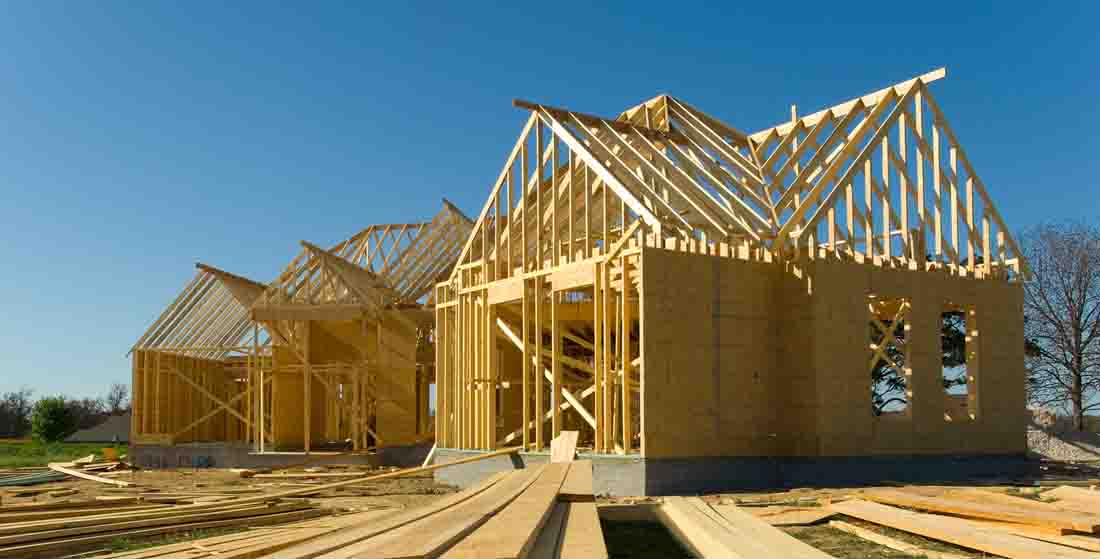 Oversupply of London New-builds Resulting in Lower Premiums
A recent report has predicted that the cost of luxury flats in London are set to fall due to a large supply of new-builds that will slowly erode the prices.
This warning has come from the investment firm LCP, which provides consulting services for investors that are looking to invest in the residential market. It stated that many new-build homes had been going for premiums as high as 25%, but that this is set to fall due to an oversupply in some areas of the market.
Naomi Heaton, the chief executive of LCP, said:
"In LCP's opinion, the new-build effect in inner London is likely to take a heavy toll on areas like Battersea to Nine Elms where there is extensive oversupply of new property."
"With over 22,000 units being built there, a significant softening of prices is likely in the foreseeable future until the new-build premium is eroded and prices come back in line with market averages."
LCP also stated that people who bought homes in parts of London such as Westminster or Kensington & Chelsea would normally be expected to pay a premium of around 20%. Prices for new-builds are higher than older homes at an average of £2m and £1.66m respectively.
However, areas such as these have a certain amount of protection from oversupply due to the fact that there is only a limited amount of land available in these areas. In fact 2015 saw only 467 new-builds enter the market in these locations.
Other parts of London such as Southwark, Camden and Tower Hamlets saw premiums of up to 25%- the average price for new-builds and older homes in these places are £659,459 and £525,307 respectively.
LCP went on to say that there are roughly 75,229 new properties on the way to market, which means "a risk to buyers of a substantial oversupply of such units, both to buy and to rent, suppressing yields and prices".
The LCP research was not commented on by Battersea Power Station Development Company, but they did comment on sales with a statement that read:
"Battersea power station has enjoyed tremendous support and excellent residential sales to date. Over 1,500 properties have been sold in only 2.5 years setting many new records in London for demand and sales. Positive sales continue with Phase 3 of the project, however the focus has now shifted to commercial leasing."
Information from the Land Registry reveals that 457 new-build sales were registered for inner London in the final quarter of 2015, This is down from 1,468 in the previous quarter. Whilst there will still be transactions that have not yet been registered, it still seems like the number of them is going down.
According to the developer of luxury accommodation in Earl's Court, sales have been slowing down recently because of "challenging conditions" in the residential market. Capco (Capital & Counties) stated that this happened because of "increasing supply, particularly in emerging locations, and regulatory intervention which has impacted demand".
Morgan Stanley analysts recently said that stamp duty had had an impact on prices."Affordability is an issue, we believe, but that is not the only reason – lower demand from overseas investors, Brexit risk and UK buy-to-let reforms matter also. We are assuming a 10%-20% fall in new-build high-end residential pricing in 2016."
A buying agent, Henry Pryor, said that the market has been exhausted by developers for overseas buyers.
He said:
"The transaction friction is too high thanks to changes wrought by Conservative chancellor George Osborne and the overdue death of the 'invest for capital growth' strategy which has been exposed as just gambling, as I have said all along."
"You can't accept a 3% gross yield in property. It needs to be over 6%, even in this age of artificially low interest rates, because the carry cost is too high. Take out voids, dilapidations, letting and management costs and you are soon looking at negative net yields. This may be OK in the fantasy world of central banks but in property this results in capital values falling."
Heaton, from LCP, said that many buyers were "paying a heavy premium for newness". She then continued: "At resale, units in big schemes which are essentially 'commodities' can only compete on price. They are also unlikely to appeal to the international buyer – the driver of the new-build market – once they are second hand. These factors make them far less resilient to market pressures such as a global financial crisis."