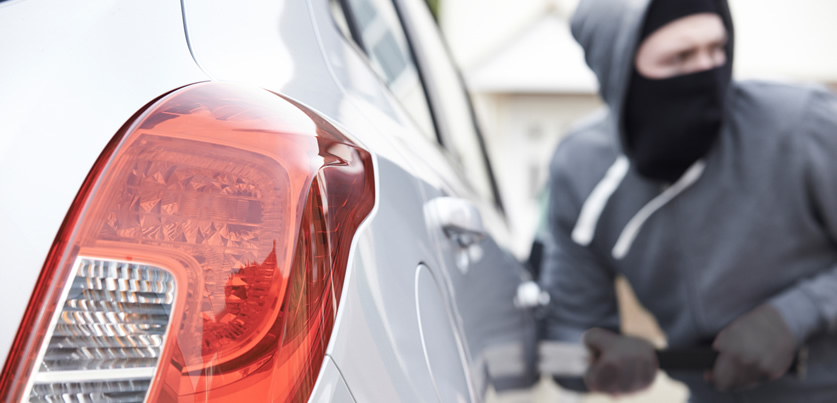 Rise in Keyless Thefts Prompts Warning from Insurance Body
A huge rise in car thefts in 2018 meant insurance companies were paying out a record amount on claims, according to the Association of British Insurers.
Car thefts in the UK last year cost insurance companies a record £376 million, a 29% jump from 2017. That equates to over £1 million being paid out by insurers every day. The number of claims made also rose to 56,000, or one every six minutes. That is a 12% rise from 2017.
Although no figures were released on what proportion of vehicle thefts last year involved keyless cars, the ABI said the vulnerability of this technology definitely contributed to the increase in claims.
"All the indicators are that keyless vehicles are particularly vulnerable," said Malcolm Tarling, chief media relations office at the ABI.
Keyless vehicles allow drivers to open and start their cars without taking out their keys. This technology is being exploited however, with criminals using devices that boost the key's signal. Thieves will often work in pairs, one standing by the car and the other by the owner's house, fooling the system by boosting the signal and relaying it to the keys inside the home, allowing the car to be opened and started.
"The resurgence in car crime is worrying," said Laurenz Gerger, motor policy adviser at the ABI. "The record amounts paid to motorists by their insurers in part reflects the vulnerability of some cars to keyless relay theft. Action by motor manufacturers to tackle this high-tech vulnerability, allied with owners taking some simple, inexpensive precautions will help reverse this unwelcome trend."
Methods that drivers could use to increase their security and thus keep their insurance premiums down include parking in locked garages or well-lit driveways, keeping car keys away from the front of the house, or keeping keys in a signal-blocking pouch.
According to data from the Home Office, there were over 110,000 reported vehicle thefts in 2017/18, a 10% rise from the previous year and 50% increase over the last five years. Many experts believe that as well as the increased vulnerability of the new keyless technology, a significant drop in police numbers over the last decade has contributed to the rise in crime.
"We are concerned that the declining number of police officers could be resulting in less investigation of motor crime like this, something that could be solved by forces having greater resources," said Simon Williams, media relations manager at RAC Insurance.
The Minister for Policing, Nick Hurd, said: "I am determined to take swift and decisive action against vehicle theft. In January I chaired the first meeting of the vehicle theft task force, which brought together members of industry and the police to significantly strengthen our response to this crime.
"In addition to improving vehicle security standards, the task force will work together to ensure that robust measures are in place to prevent criminals exploiting the salvage process, and to stop access to devices that may be used to commit this theft."