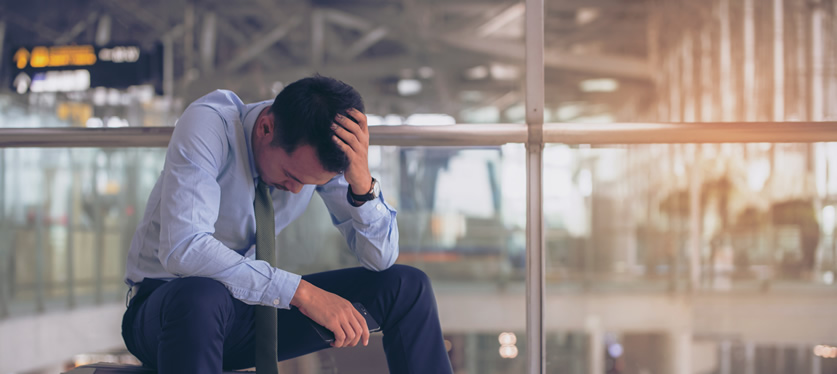 Almost Half of Travel Insurance Policies Don't Cover Airline Failure
Holiday-goers in the UK have been warned that their travel insurance policies may not cover them if their airline goes bust.
According to financial information company Defaqto, 46% of travel insurance policies issued in this country do not protect customers against failing airlines. The news comes after the Icelandic budget airline Wow Air went out of business on Thursday, leaving around 4,000 passengers stranded.
Defaqto said that just 48% of annual travel insurance policies protect customers from 'scheduled airline failure' as standard, while it's included in only 47% of single-trip policies. 6% of annual policies and 7% of single-trip policies offer this cover as an optional add-on.
Brian Brown, head of insight at Defaqto, said: "With flights and holidays cancelled as a result of the Wow Air collapse, a lot of people's holidays will be ruined over the coming months. Airline failure is not covered as standard on over two-fifths of travel policies as the risk is usually relatively small. This is the second budget airline to collapse this year, so scheduled airline failure is a useful feature to have.
"Another thing to be aware of is that if the airline collapses while you're abroad, you may not get the payment for the return immediately, so always make sure you have access to some emergency funds in case the worst happens. You should always read the policy. It is the most boring half hour of your holiday, but probably the most important."
Wow Air collapsed without offering any refunds to its passengers who had booked flights with the airline, so customers were left to rely on their travel insurance, ATOL protection or credit card refund policy to get their money back.
ATOL, or Air Travel Organiser's Licence, is a scheme run by the Civil Aviation Authority of the UK. It is used to financially protect travellers who book holidays through travel agents or on package deals. Customers who booked their flights directly with Wow Air, however, will not be protected by this.
However, customers who used their credit card to book their flight, as long as it was over £100, could be eligible for a refund. Any customers who booked flights with Wow Air through this method should contact their credit card provider to see if they can make a claim.
"Providing the purchase was above £100 – and you used a credit card to book directly with Wow Air and not through a third-party booking site – you should be able to get your money back," said Alastair Douglas, CEO of credit experts TotallyMoney. "If in doubt, the best thing to do is speak with your credit card provider. You might be surprised at what you could get back."
The boss of budget airline Ryanair, Michael O'Leary, had earlier predicted that even more low-cost airlines will go out of business. He has claimed that by 2024 there could be only five budget airlines in operation in Europe. Flybmi, Monarch Airlines and Air Berlin are some of the other airlines that have stopped flying in recent years.