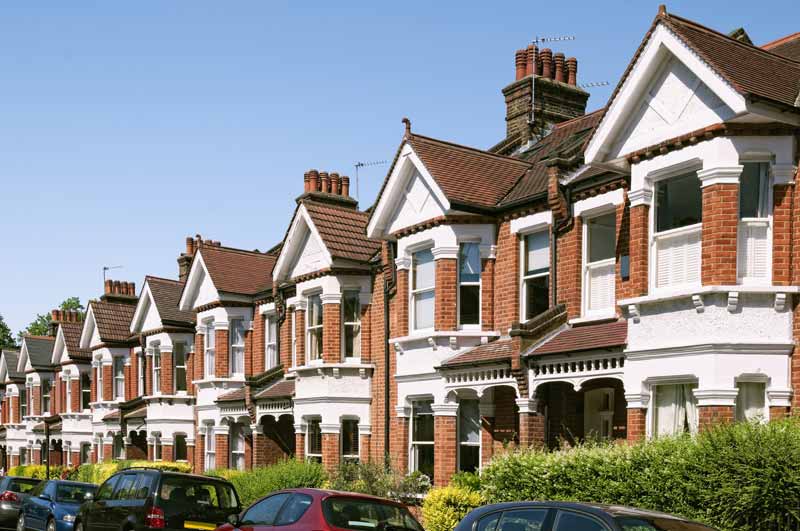 Rightmove: Starter Home Asking Prices Jump in August
Property website Rightmove reported signs of a return to form in the housing market as asking prices went up across the UK between August and September.
According to Rightmove's latest monthly report, the average asking price for a newly listed property in the UK increased by 0.7% over August to reach £306,499. This jump signals something of a rebound following an average drop in asking prices of 2.0% over June and July, but still remains lower than the 0.9% increase seen for the same period in 2014 and 2015.
The biggest jump was seen in so-called starter homes - that is, "newly marketed home[s] with two bedrooms or fewer" - aimed at first time buyers. Asking prices for homes falling in this bracket grew by 3.3% over August, form £188,237 to £194,477. This represented an annual asking price increase of 10.5% (or £18,450) for these types of homes.
This, according to Rightmove's Miles Shipside, will serve to further "maroon" first time buyers who may have been quietly optimistic about the chances of the slump in house price inflation that was expected by many to follow the Brexit vote.
Shipside said: "Some of those trying to get onto the property ladder may have wistfully listened to speculation of lower prices in a post-Brexit Britain.
"While the referendum result has created additional downwards price pressure in some upper segments of the market that were already slowing, those who do not own a home and arguably have the greatest housing need are now finding it harder to achieve their goal in the post-Brexit-vote aftermath.
"In their favoured target sector with two-bedrooms or fewer average asking prices have jumped by over £6,000 in the last month as we enter the typically active Autumn market."
The first time buyer market has been fairly turbulent this year, with the stamp duty hike in April causing many smaller homes to be snapped up by private landlords and prospective second home owners. This reduced the supply available for first time buyers, pushing prices up.
The extent of the boost in this particular sector of the market is highlighted when compared to other areas of the market. Asking prices for so-called "second stepper" homes, the next "rung up the ladder", went up by just 0.5% in August, representing an annual increase of just over 5%, while at the top of the market, covering houses with four or more bedrooms, asking prices were 1.2% higher than a month ago, with annual price growth of just 2.7%.
Shipside explained: "The rising tide of prices is marooning more and more first-time buyers, out-stripping their ability to meet stricter lending criteria and afford the required deposits and monthly repayments.
"With an average rise of over 10% in prices of typical first-time buyer properties over the last 12 months, minimum entry prices in some locations will go above what lenders are able to lend to most aspiring first-time buyers. Ironically the post-referendum uncertainty has made some sellers of larger and higher value homes more willing to negotiate, making it easier for those already on the ladder to trade up.
"There appear to be no such positives at present for those hoping to get onto the property ladder, especially as agents report more investor activity attracted by better returns than available elsewhere."